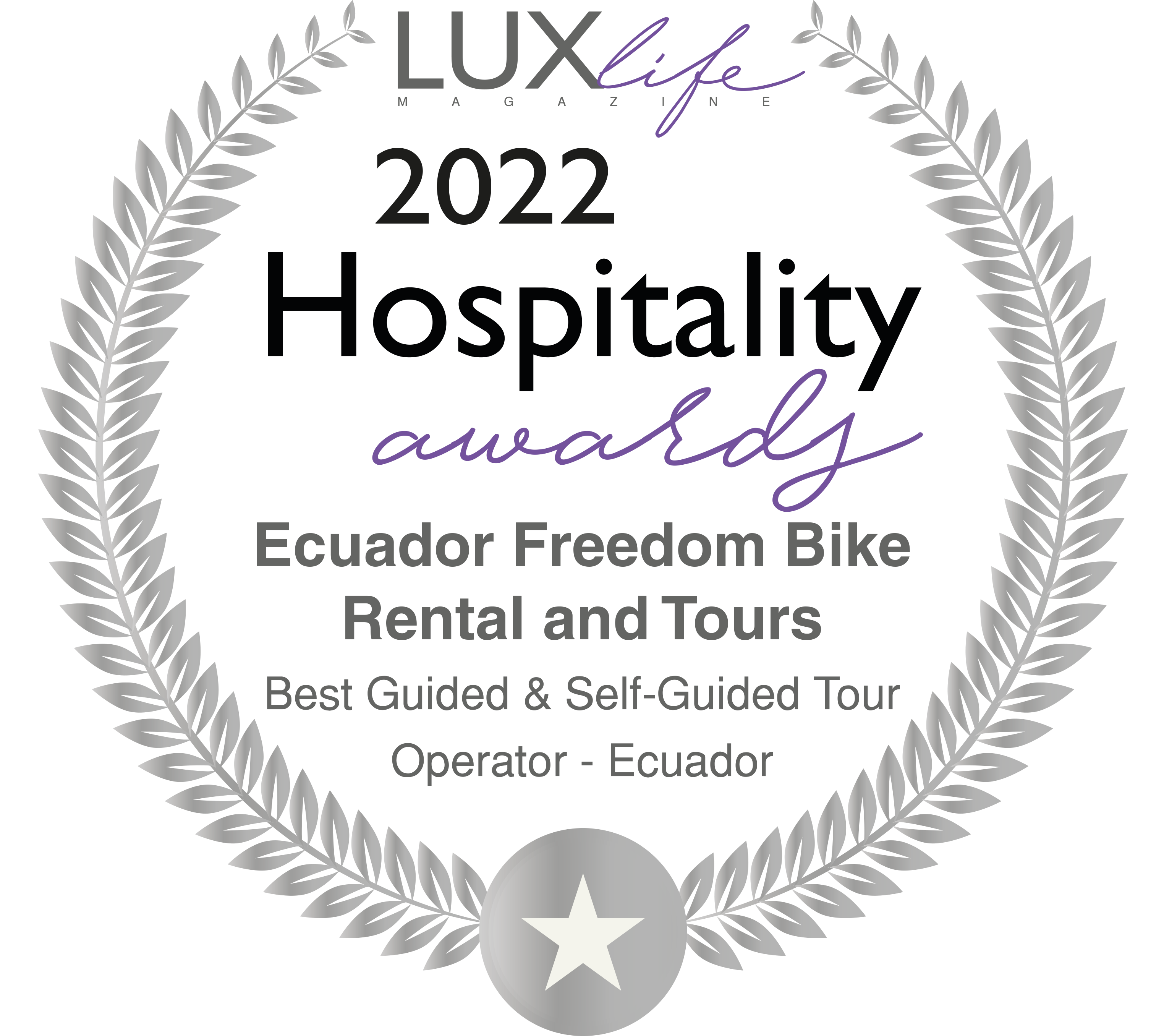 Ecuador Freedom Awarded Best Guided and Self-Guided Tour Operator of 2022
Quito, Ecuador (September 13, 2022) – Ecuador Freedom Bike Rental, South America's most immersive adventure motorcycle tour service, has been named Ecuador's Best Guided and Self-Guided Tour Operator of 2022 by LUXLIfe Magazine.
There's no shortage of fantastic tour operators working in Ecuador. For a small business like Ecuador Freedom to receive this award over much larger and well-known operators like National Geographic Expeditions is truly an honor. LUXLife's recipients are selected based entirely on their merits rather than their size or number of online reviews, and only those businesses found to truly embody the "above and beyond" ethos for their customers are considered.
While Ecuador Freedom has no shortage of enthusiastic customer reviews, their unwavering dedication to the rider experience is only one part of what made this reward possible. As an operator, the company also prides itself on its commitment to safety, sustainability, and quality and believes each of these factors plays a crucial role in setting the Ecuador Freedom experience apart from the pack.
Community involvement is another crucial distinction that makes Ecuador Freedom a prime candidate for LUXLife's discerning selection criteria. Riding through rarely seen regions of the country is a unique experience in its own right, but through their "Pack For A Purpose" initiative, customers also have the opportunity to deliver school supplies to the isolated towns and villages they explore along the way.
Ecuador Freedom would like to thank LUXLife for their recognition, as well as all the loyal customers, dedicated employees, and outstanding partners who made this award possible. Thirteen years of unforgettable experiences is a reward in itself, but accolades like this help bring the authentic Ecuadorian experience to more people around the world, and for that, they are truly thankful.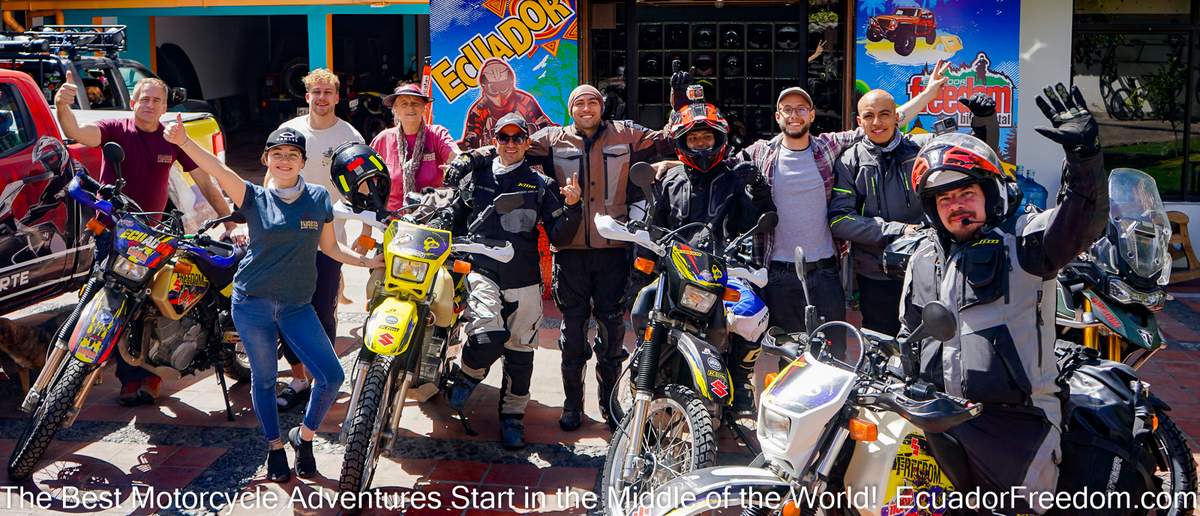 About Freedom Bike Rental:
Ecuador Freedom Bike Rental is an award-winning motorcycle touring and rental service with a singular mission: To provide the most immersive and authentic motorcycle adventures possible. By leveraging over a decade of experience riding, guiding, and exploring in the region, Ecuador Freedom provides riders the chance to discover all the people, places, and cultures that make this country such a rewarding and awe-inspiring place to experience. Whether you're booking one of their all-inclusive guided tours, trying out a self-guided route, or simply renting a bike and doing your own thing, no one knows the country of Ecuador like Ecuador Freedom. From epic 12-day tours that rarely leave the pavement to fast and dirty dual sport tours on backcountry trails, Ecuador Freedom has the South American escape you're looking for.
About LUX Lifestyle Magazine:
LUXlife Magazine is a premium lifestyle publication founded in 2015 with a global circulation of 94,000 copies a year. Their hospitality rewards honor the efforts of individuals and businesses in the hospitality sector who consistently go above and beyond for their clients.