Fathers and Motorcycle Tours
Father's Day Motorcycle Tour
At first glance, my dad and I are complete opposites. My dad is a music history professor, forever lost in his books and research. His idea of fun is hanging out with orchestra conductors and opera singers, going to classical music concerts, and digging up weird and wonderful facts from the biographies of famous composers (allegedly, Richard Wagner spent some time in debtors' prison, Haydn's wife used to wrap fish in his music sheets out of spite, and J.S. Bach was a gangbanger in his youth). Me, I'm rarely indoors; I'm riding my bike around the world, race enduro rallies, and prefer Arcade Fire over Vivaldi. I took dad for a motorbike ride once, hoping he would see why I'm so obsessed with two wheels; instead, dad lasted mere ten minutes, white-knuckled, holding on to the bike's luggage rack for dear life and complaining about the suicidal, death-defying speed (I hadn't even gotten out of second gear at that point). Equally, whenever dad would take me to the National Philharmonic to listen to his favorite string quartet, I'd try to sneak my Kindle in and hope he wouldn't notice.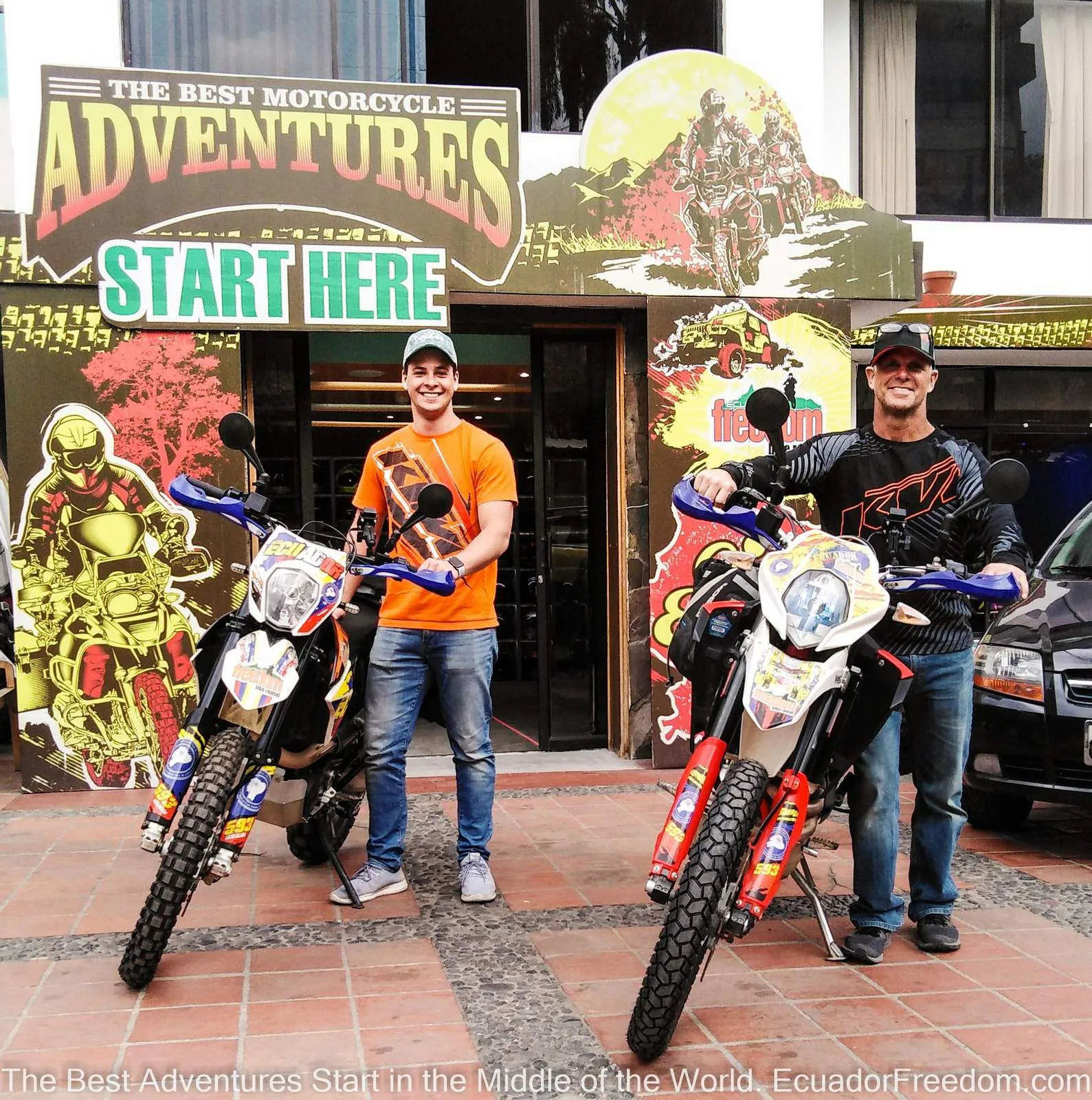 But there's one thing my dad and I agree on perfectly and understand each other without words, and that's travel. When I was a kid, dad and I would trace imaginary expedition routes in old atlases, making up the most fantastical journeys around the world. Now, we're plotting a ten-day voyage across Cuba by car, involving some sailing, swordfish tasting, and hanging out at Hemingway's favorite haunts in Havana. Travel is something that we both love, and it's our point of connection, unaffected by our differences. Dad might be working on his newest book or listening to eighteenth-century music, and I might be trying to figure out roadbook or moto camping somewhere in the mountains of Albania. Still, we can always agree on one thing: to travel is to live.
At Ecuador Freedom Bike Rental, we've seen more and more father-and-son and father-and-daughter teams coming down for a motorcycle adventure. As Father's Day approaches, we'd like to invite you to bring your dad to Ecuador and go on a motorcycle tour together. Forget ties, beer making kits, and golf accessories, and get your dad something he'll cherish more than anything: quality time with you, exploring South America on two wheels.
Here's why a motorcycle trip is the best gift for your dad:
The Best Things in Life Aren't Things.
Experiences are always more valuable than things. Sure, it's nice to have nice stuff, but in five years, do you think you'll remember buying the newest, latest gadget or going on a jungle trek better? Going on a motorcycle trip with your dad will create an unforgettable memory, and you'll both be talking about it for years to come. The most precious things in life aren't material or physically tangible: its memories, experiences, relationships, and adventures. Go on one with your dad.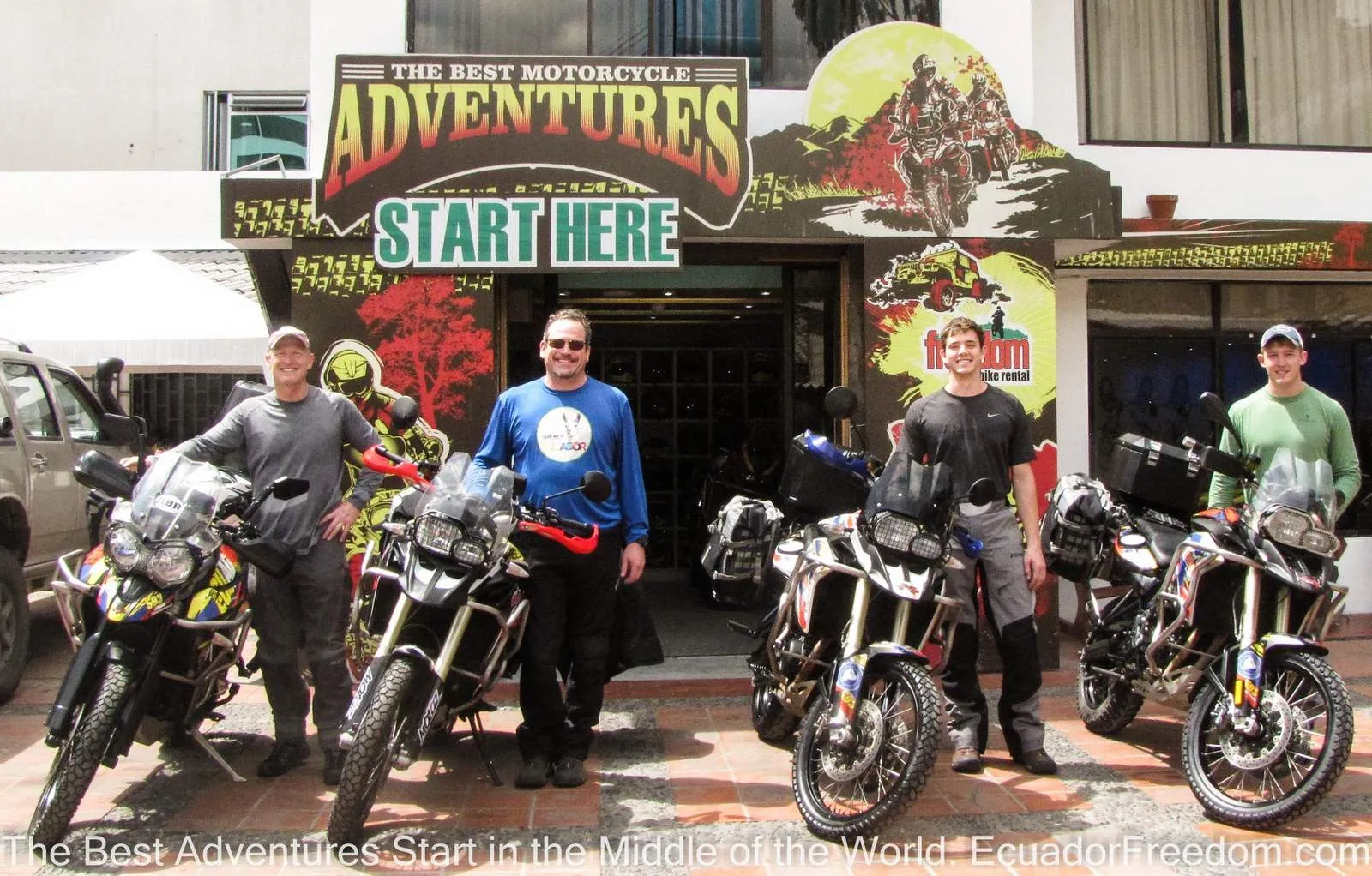 Quality Bonding Time
How often do you make time to be with your dad, and how much of that time is quality instead of just watching TV together or arguing? Going on a motorcycle trip will strengthen your bond in so many ways, from exploring new roads and getting to know a new culture together to having each other's backs when something unexpected happens.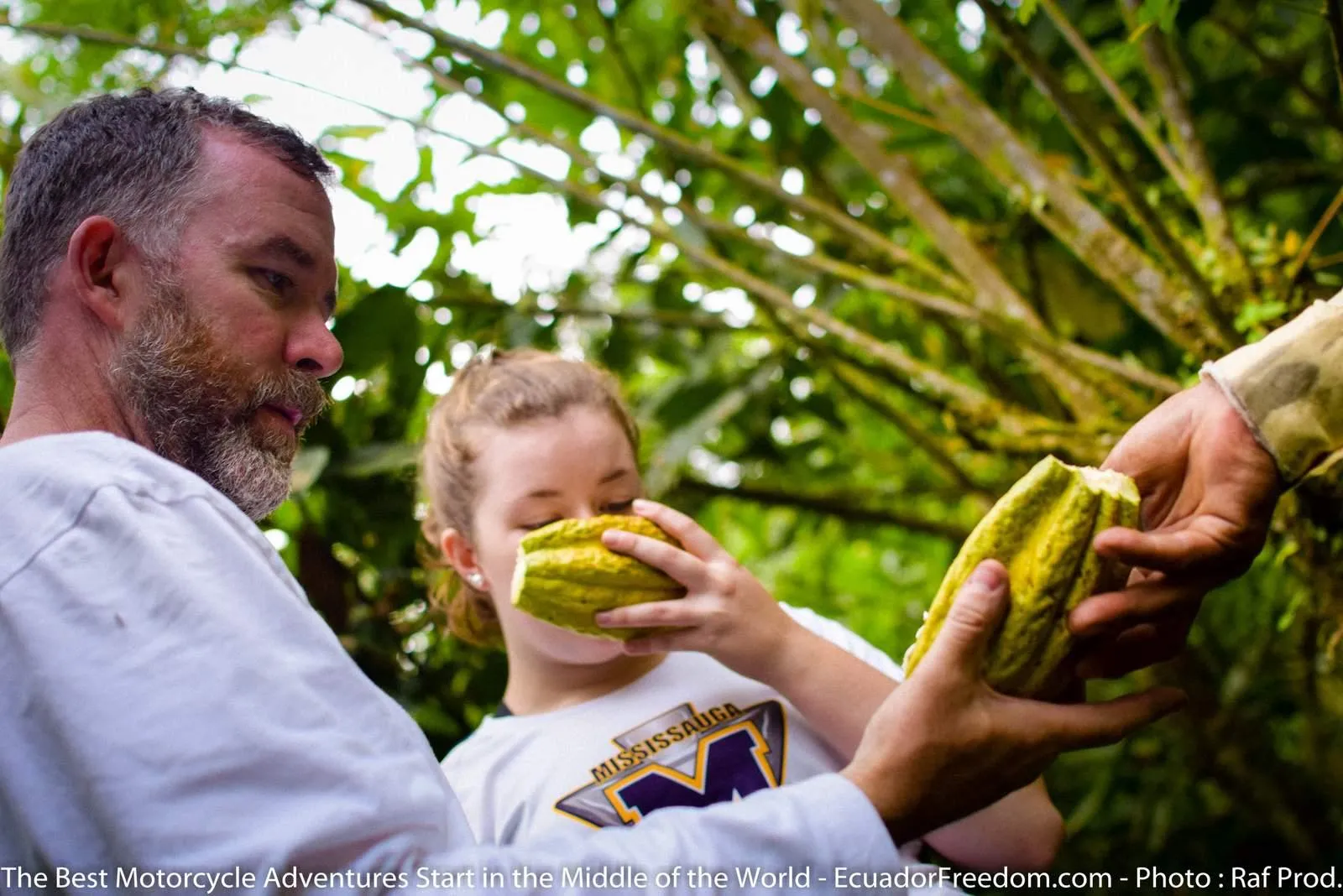 Level Playing Field
At home, it's easy to get into arguments about where to eat, what to do, or how to spend an afternoon. However, when you are both in a foreign country, the playing field is leveled, and it's you and your dad vs. the unfamiliar world. You'll both experience new scenery, new people, new culture, fresh food, and it'll cement your relationship. Sure, there'll still be dad jokes, and your dad will still have to put up with your organic chocolate obsession, but you will both be experiencing something new and exciting together.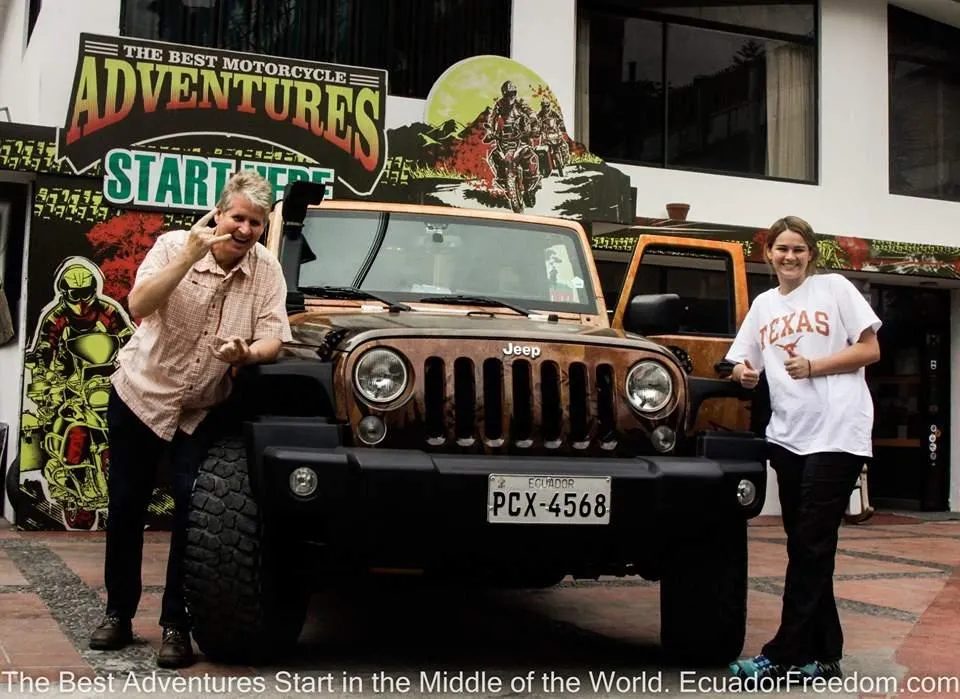 Packing for Purpose
At Ecuador Freedom, we believe in giving back. Our Pack for Purpose program, where we deliver school and medical supplies to remote villages on motorcycles, was designed to help the communities in need, and our guests are welcome to join. Giving back together with your dad will add another, deeper dimension to your motorcycle tour in Ecuador.
What if your dad doesn't ride? You can take him with you as a pillion passenger. However, if your father is like mine and isn't into motorcycling but loves traveling, you can get him one of our 4x4 trucks while you lead the way on a bike. Whichever you choose, one thing is for sure: neither you nor your dad will ever forget an adventure below the equator. Book your tour now and start packing - adventure awaits.
About the Author
---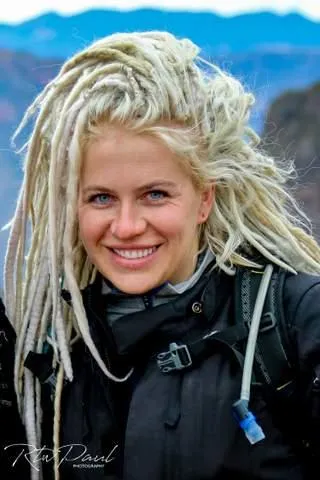 Egle is a motorcycle journalist, writer and adventure rider obsessed with remote off-road trails, obscure cultures and communities, and organic coffee. Egle edits Women ADV Riders, an online magazine and resource for female motorcycle travelers worldwide, and hopes to inspire more women to go out there and explore the world on two wheels.
Egle will be leading a special, women's only motorcycle tour for Ecuador Freedom Bike Rental here in Ecuador on October 4, 2019. For more information and to book your spot, click here.
"Adventure travel is the biggest gift you can give to yourself as a rider and as a person. It's an eye opener, a massive confidence boost, and an incredible way to get to know the world" - Egle