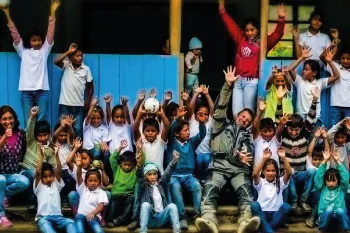 Ecuador Freedom Pack for a Purpose Amazon Store
The items listed on this page can be purchased for participation in the Ride for a Purpose program from Ecuador Freedom, in association with Pack for a Purpose.
When you purchase items from Amazon via this page, 4% of the proceeds will go back to the Pack for a Purpose organization to promote this idea worldwide. You can directly order the items in need from the Amazon store and have them delivered to your home before your departure! Please note that purchasing from this page is for convenience only - it is not a requirement to participate in the program!
If you would like to make a direct donation to the Pack for a Purpose organization to help promote the idea around the world, please click HERE.

Paper and School Supplies
Spanish Education Posters
Sporting Equipment
Sports and Referree Timers
Musical Instruments
Electronic Piano Keyboard