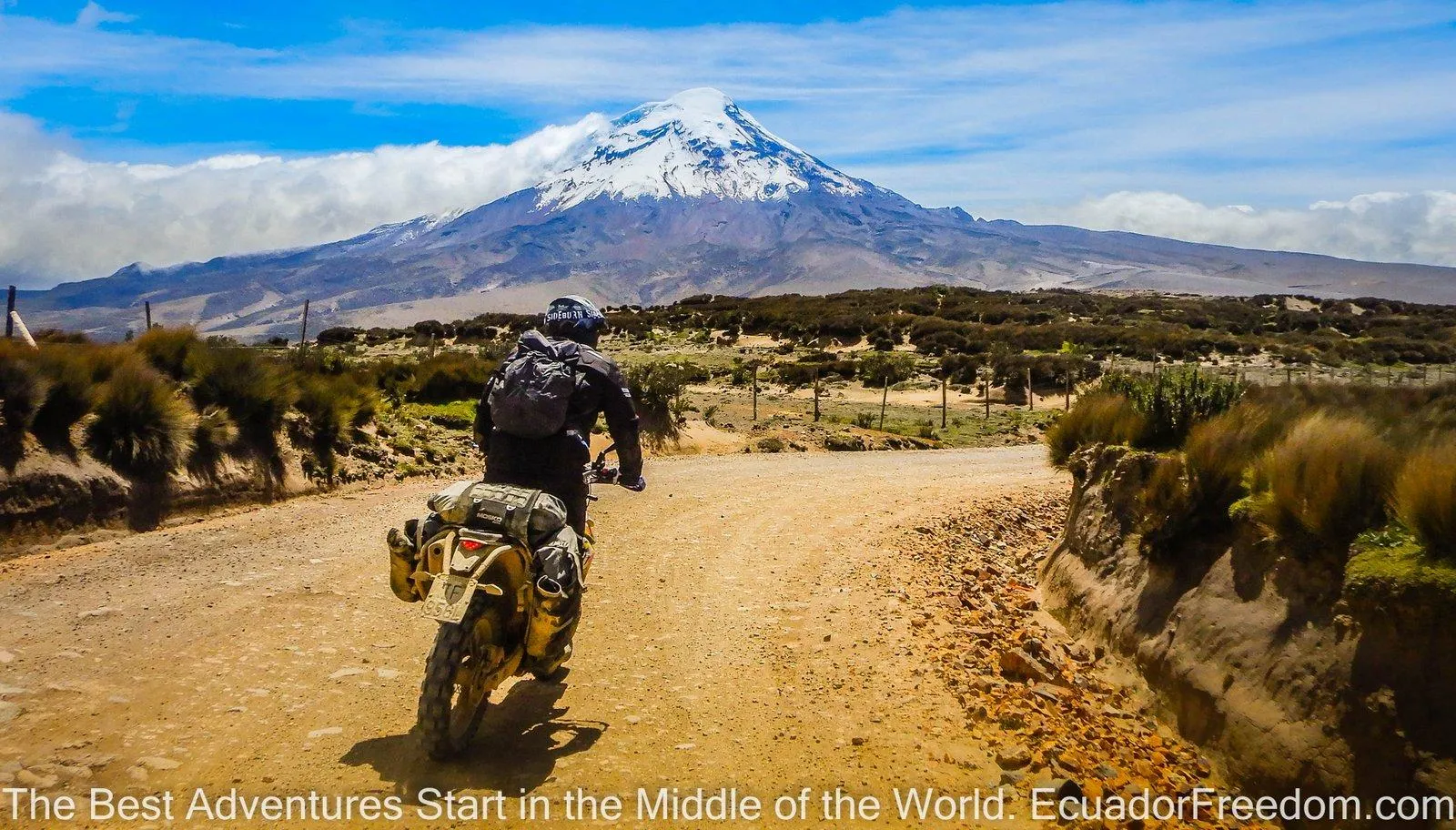 Ecuador Freedom Partners Up with Scottoiler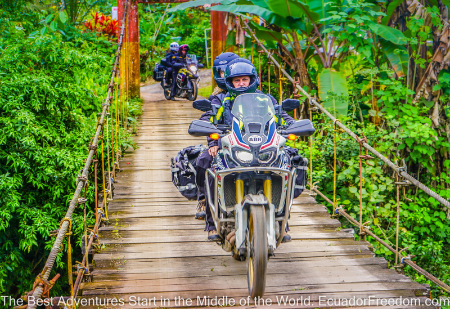 Here in Ecuador, motorcycle adventures are all about the freedom to explore. Having organized thousands of motorcycle tours and provided countless extraordinary experiences to our customers, we know how much it means to have that perfect trip. When you're riding a motorcycle across the Andes, along the Pacific Coast, or across the wilderness of the Amazon region, the last thing you want to think about is breakdowns and bike maintenance hassle.
Because of this, we're proud to announce we are partnering up with Scottoiler, an innovative motorcycle chain oiler manufacturer, and installing their automated 'V-system' chain oilers on our entire fleet. We've just received our first shipment from the UK and are taking advantage of the downtime to get this work done. Reducing hassle for our customers is our utmost priority, and we know that when you're tackling a remote dirt road or a high Andean pass, it's not chain maintenance you want to be thinking of.
The Scottoiler system is ideal for riding conditions in Ecuador. We are blessed to be based in Quito, the City of Eternal Spring, due to its proximity to the equator. Because of this, the riding season in Ecuador never really ends. However, with altitude and terrain changes, our motorcycles need to endure more varied weather and different riding surfaces than average. To avoid constant manual chain maintenance, we're installing Scottoiler products. In essence, their system delivers the oil to the chain at the perfect rate at all elevations and temperatures you will find in Ecuador, and we're confident it'll make a significant difference.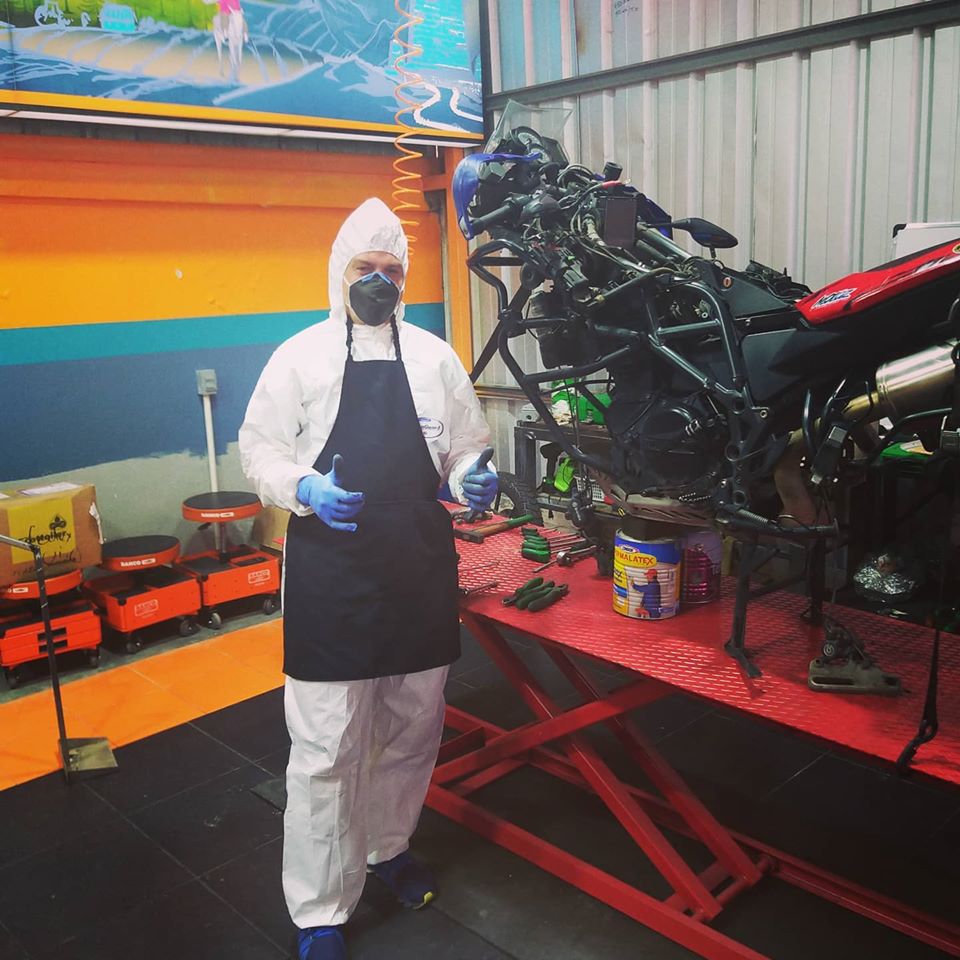 "Having an automatic chain oiler that dispenses just the right amount of oil as you're riding is ideal for our fleet here at Ecuador Freedom. For one, continuous chain oil delivery means the customers don't need to worry about chain maintenance during their tour. From the mechanical standpoint, using the Scottoiler system, I know the chains and sprockets of the bikes will last a lot longer ", Martin Janiot, head of maintenance at Ecuador Freedom, is just as excited as we are.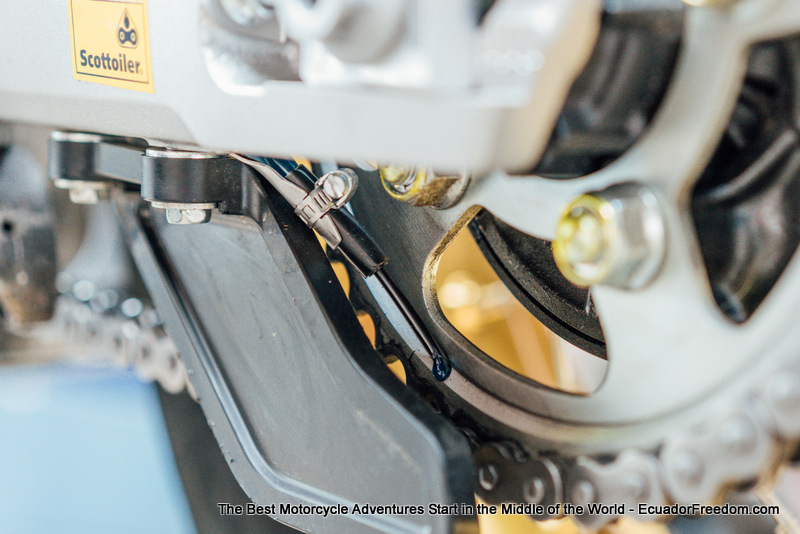 The Scottoiler system was created by Fraser Scott, an avid rider who saw a problem and set out to fix it. "In the late seventies, I was riding a Suzuki 750 four and used it most weekends on trips from my home in Glasgow to meet my girlfriend in Manchester. The Suzuki had an 'O-ring' chain that couldn't be removed without detaching the swing-arm. By the time I reached Manchester, it was hanging off the sprockets but looked too costly to replace. I had an idea the Suzuki's vacuum petrol-tap could be adapted to make an automatic chain oiler. Having created a prototype which worked, I spent the next five years perfecting the oiler, encouraged by the fact that, on the road and even in the dirt, the 'O-ring' chains didn't wear out," Fraser Scott, founder of Scottoiler, told us.
While there are several different chain oiler systems out there on the market, Scottoiler is the most innovative and reliable brand. Having been chosen as an official BMW Motorrad accessory, Scottoiler continues to perfect their products, and we're thrilled to install their systems on all of our bikes.
Here's the best part, however: if you ride with us and love the Scottoiler system, you can purchase one right here at our Quito headquarters. We'll personally give you instructions on how to install it by our in-house team of mechanics, so you know you'll be in good hands!