Motorcycling and Leadership Skills: Why Moto Team Building Works
Is being a motorcycle guide one of the coolest jobs on the planet? Judging by the number of questions, comments, and resumés we get, we'd say, probably yes. Riding bikes, meeting new people, getting to explore South America on and off the road, staying in some of Ecuador's best hotels and jungle lodges, sampling delicious local cuisine, constantly being on the move, and getting to share it all with other two-wheeled maniacs out there does sound like a pretty good deal. It's also equally demanding, however. And that's precisely why we pick our tour guides according to their leadership, not motorcycling, skills.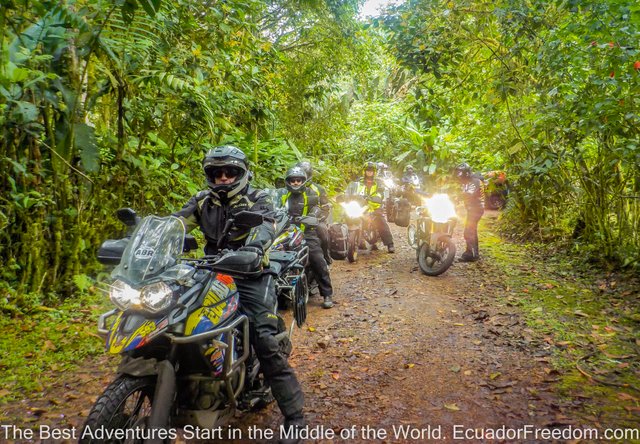 More often than not, leadership is associated with strength, boldness, and willingness to keep going even though everyone else had already quit. Leaders are thought of as the best, the most skilled, and the strongest. And yet, in our decade of motorcycling, traveling, and working here in Ecuador, we've learned that, in fact, leadership is a lot more than that. It goes much deeper and manifests itself in different ways. True leadership isn't about beating everyone else to the finish line – it's about bringing everyone else over the finish line together with you.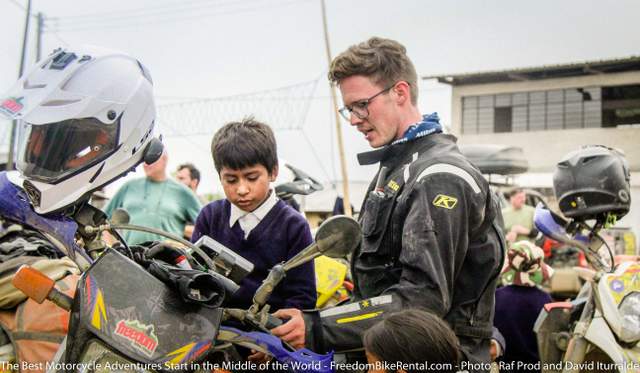 If you look at a herd of wild horses, the herd's lead is never the strongest, biggest, fittest stallion that can fight the best. It's usually an older mare – and the other horses will follow her not because of her superior kicking and biting skills but because she is experienced enough to lead them to good pastures and clean water, and she is typically the one who detects danger and warns the rest of the herd first. The lead mare isn't the most alpha out there – but she has the most experience to take care of all of the herds' needs.
It's exactly the same with humans. People will follow a leader, whether it's a country, a business, or a motorcycle tour, not because they are the toughest guy or gal out there. They will follow the leader because that person will be looking out for everyone else. Being a true leader isn't about trying to be the alpha dog out there; it's about keeping an eye out for those who are behind you and making sure the whole team, group, or unit makes it to the destination in one piece.
This is especially true for motorcycle tours. Our guides here at Ecuador Freedom aren't motocross champions, Rally Dakar superstars,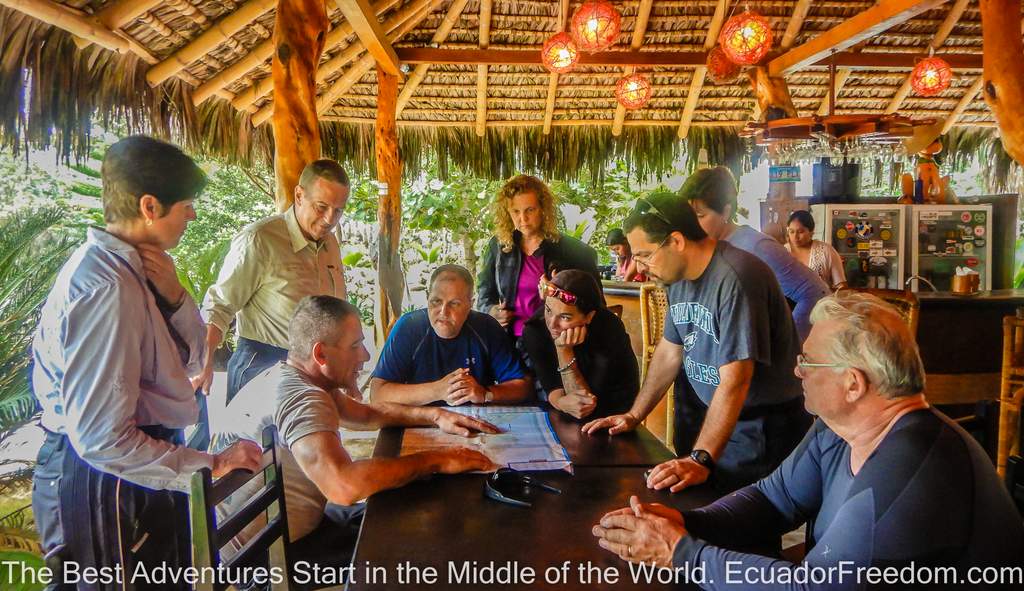 flat-track racers, or tough-as-nails ex-military types. When we look for motorcycle guides, we look for somebody who knows how to be a part of the culture interested in the world around them. Languages, worldview, people skills, and curiosity – that's what's truly important, along with the ability to take care of their riders. There will be several different personalities, skill levels, expectations, and experience levels on any given motorcycle tour, and our guides are skilled at keeping everyone safe and in a good dynamic. Support and encouragement, especially when riding off-road or in tough conditions, are immeasurably more valuable than a motorcycling skills showdown. It also shows a depth of character – wheelieing across a river just because you can isn't a sign of a true leader. Helping a less-skilled rider get across is.
Knowing this, we have recently started offering motorcycle tours that involve team building. Learning about teamwork and developing leadership skills while riding motorcycles across Ecuador is a unique experience. We're thrilled to see more and more people from different countries and backgrounds getting involved. A motorcycle tour can be a fantastic team-building exercise regardless of what you do – we've had both IT technicians and oil rig workers enjoy our team building tours – or what your goal is: from professional to personal relationships, going on a motorcycle tour together can cement your bond like nothing else out there. It can teach you and your loved ones or your employees a lot about trust and camaraderie as well as group dynamics and mutual goals, especially when you're tackling a high-altitude mountain pass or getting off the beaten path.
And it can teach you a lot about leadership – the right kind.