BMW Motorcycle Tours in Ecuador
Heading south of The Equator? If you're hoping to explore South America on two wheels, BMW motorcycle tours in Ecuador may just be your best bet. Here at Ecuador Freedom Bike Rental, we consistently use several of the BMW GS motorcycle models in our fleet because of several reasons. For one, these bikes are tough and reliable; for another, our riders love them – whether they're traveling solo, with friends, or two-up, BMW motorcycles are an extremely popular choice in Ecuador.
Here's why: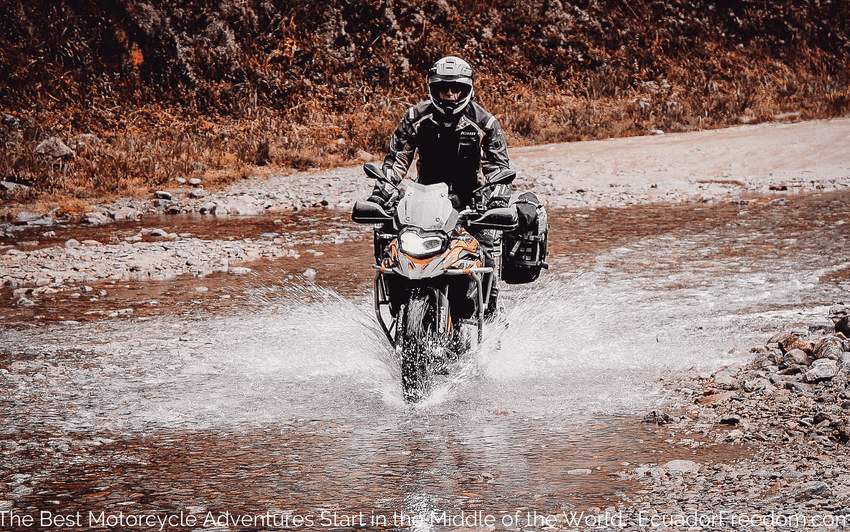 BMW Motorcycle Tours in Ecuador On and Off the Road
Our fleet of motorcycles currently boasts several BMW GS G310, F700, F750, F800, and F850 models. The reason we have so many different BMW bikes is that they are incredibly versatile: riders can enjoy luxury paved tours or tackle off-road trails or, better yet, combine both. All our tours are designed to showcase the hidden gems of Ecuador, and we love taking people places few tourists get to see. Because of this, riders may need to cover a section of a gravel road here and there or cross a river in a local dugout canoe – and the BMW motorcycles are perfectly capable of doing it all and then some. Whether it's an all-paved tour, a combination of on and off-road riding, or a tour with 20% of unpaved routes, we always feel confident our travelers will be able to enjoy the ride aboard the sturdy GS's.
Comfort of Travel
In addition to being capable on and off the road, BMW motorcycles offer an unparalleled level of comfort. Riding in Ecuador isn't the same as cruising along straight freeways in Nevada or Kansas: Ecuadorian roads are twisty and narrow, and riders need to stay alert in case there's a small village, loose livestock, or a confused llama along the way. And, while we do not cover long distances on our tours, fatigue can add up when you're exploring a foreign country on a motorcycle. BMW GS bikes offer the perfect combination of agility and comfort: these bikes are nimble and easy to handle on trickier sections but incredibly comfortable on pavement or longer hauls. In addition, we've noticed couples prefer the BMWs, too: most of our customers who ride two-up go for the BMW GS800 or 850 models for ease of handling and comfort for both rider and passenger.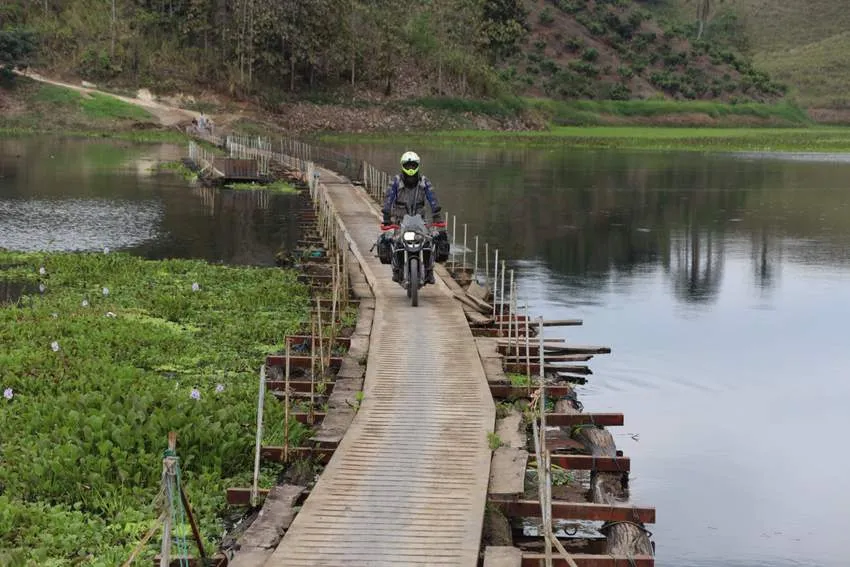 Reliability
Whether you're a fan of Long Way Round or not, the fact is that BMW makes exceptionally reliable bikes. Here in Ecuador, conditions aren't always perfect: dirt roads may be washed out from floods or heavy rains, there may be a landslide here and there, and not all of the roads boast perfect silky pavement. Because of this, all our bikes need to be sturdy, durable, and reliable. Potholes, gravel sections, suspension-shattering speed bumps – the BMW motorcycles tend to take it all in stride.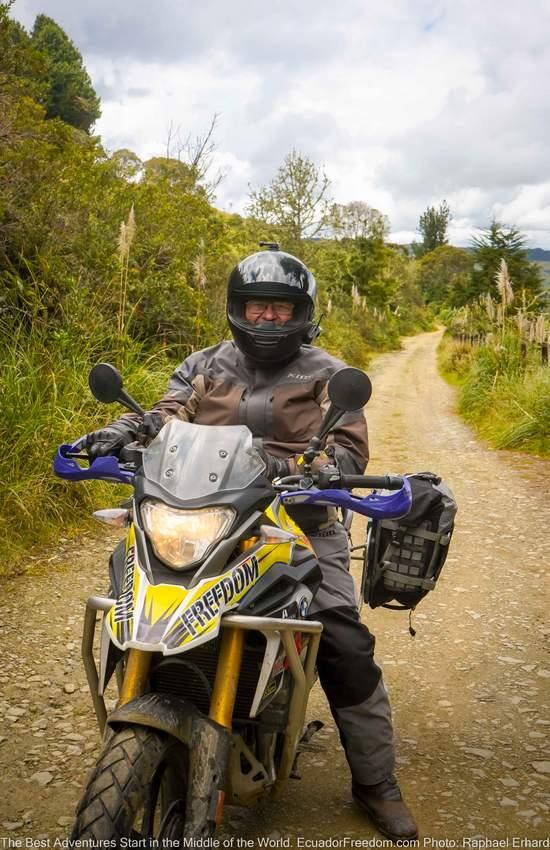 Which BMW Motorcycle Tour Is For You?
If you're not sure which BMW bike and which tour would work best for you, simply think of three factors: adventure, riding expectations, and comfort. Here in Ecuador, adventure is a given regardless of which bike or tour you pick; however, your riding expectations and your level of comfort are important. If you prefer riding mountain twisties and paved roads all the way, opt for the BMW GS 800 or 850 as these bikes will deliver the most power and fun around the corners. If, on the other hand, you prefer a lighter bike to take on the dirt tracks, the G310GS may be a better choice. If you're somewhat vertically challenged, we have lowered-suspension BMW G310GSs available for shorter riders. And in terms of comfort, it's impossible to wrong with any of the BMW models – these bikes were meant for adventures!
Other Blog Articles You'll Dig...