Riding with Confidence: Why Ecuador is Still a Safe Haven for Motorcycle Adventures
Ecuador, a land of breathtaking landscapes, diverse cultures and cuisines, and unforgettable motorcycle adventures, has recently made headlines for reasons that might raise concerns for travelers. The news of the assassination of a presidential candidate and increased violence related to narco-traffickers in certain regions of Ecuador has understandably caught the attention of many across the USA and Europe.
However, it's crucial to look beyond the headlines and understand that Ecuador remains an amazing and safe place to explore on two wheels. In this blog post, we'll delve into the key reasons why motorcycle enthusiasts should not be deterred by recent events and continue to embrace Ecuador as a prime riding destination – just as we have for the last fourteen years.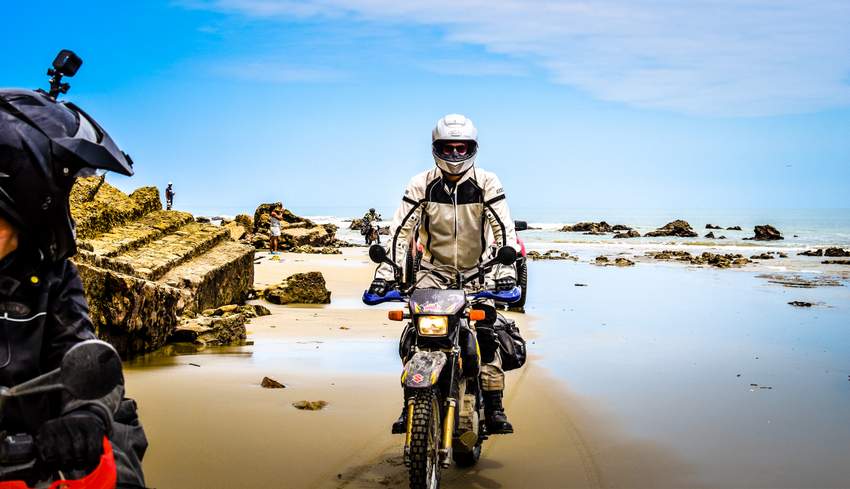 Geographical Insights: Focusing on Safe Routes
First and foremost, it's essential to clarify that the increased violence and security issues have primarily occurred in specific areas, namely the city of Guayaquil and the city of Esmeraldas. These regions, unfortunately, do serve as transit spots for the illegal drug trade from neighboring Colombia and Peru. While the drug trade has brought about an unfortunate surge in violence in limited geographical areas, it mainly affects those involved in the narco-trafficking business. In other words, motorcycle travelers simply aren't on the radar of local criminals as it's just not their "business" model.
However, for motorcycle enthusiasts, the good news is that these areas are not part of the Ecuador Freedom Bike Rental routes used for our motorcycle tours. Our motorcycle adventure tours are carefully planned to avoid regions with security concerns, ensuring that riders can enjoy their journey without worrying about these issues.
A Safe Haven for Tourists
While official statistics may not specifically track violence against tourists, there is a compelling reason to believe that such incidents remain rare in Ecuador. This South American nation has long been known for its welcoming and protective attitude towards tourists. Ecuador also boasts an effective and highly visible tourism police force dedicated to safeguarding its tourism areas, ensuring a secure environment for travelers.
When you choose Ecuador as your motorcycle touring destination, you're entering a country that takes the safety of its visitors seriously. The local authorities and communities are committed to providing a secure experience for tourists, allowing you to focus on the exhilarating ride and stunning scenery.

Remote Adventures: A World Away from Trouble
One of the greatest appeals of motorcycle touring in Ecuador is the opportunity to venture into remote and untouched areas of the country. When you embark on your motorcycle journey through Ecuador's scenic byways and hidden trails, you'll find yourself far removed from the security concerns that may exist in other regions.
Ecuador is renowned for its authentic and caring people, especially in its remote communities. As you ride through these areas, you'll have the chance to interact with locals who are genuinely interested in sharing their culture and ensuring your safety. This connection to the heart and soul of Ecuador is a unique aspect of motorcycle touring in the country.
Safety Measures We Take
As a motorcycle touring company dedicated to providing a safe and unforgettable experience, we prioritize the well-being of our guests. Here are some of the measures we take to ensure your safety and security:
-Knowledgeable, Local Staff
Our dedication to ensuring the safety and success of our customers is reflected in the level of detail we provide for self-guided tours. Each day's route is carefully crafted and vetted by our experienced team, who have been riding these roads for over 14 years. Our familiarity with every twist and turn enables us to guide our customers away from any potential trouble spots. Moreover, we go above and beyond by reviewing the routes with our guests to ensure they know exactly where they're going and how to find safe alternate routes if necessary. For those who prefer a guided experience, rest assured that our tours are always led by a knowledgeable local who understands the local customs and has established connections throughout the country. We pride ourselves on being an integral part of the community and have a network of friends we can rely on in case of any trouble. With us, you can explore with confidence, knowing that you're in good hands.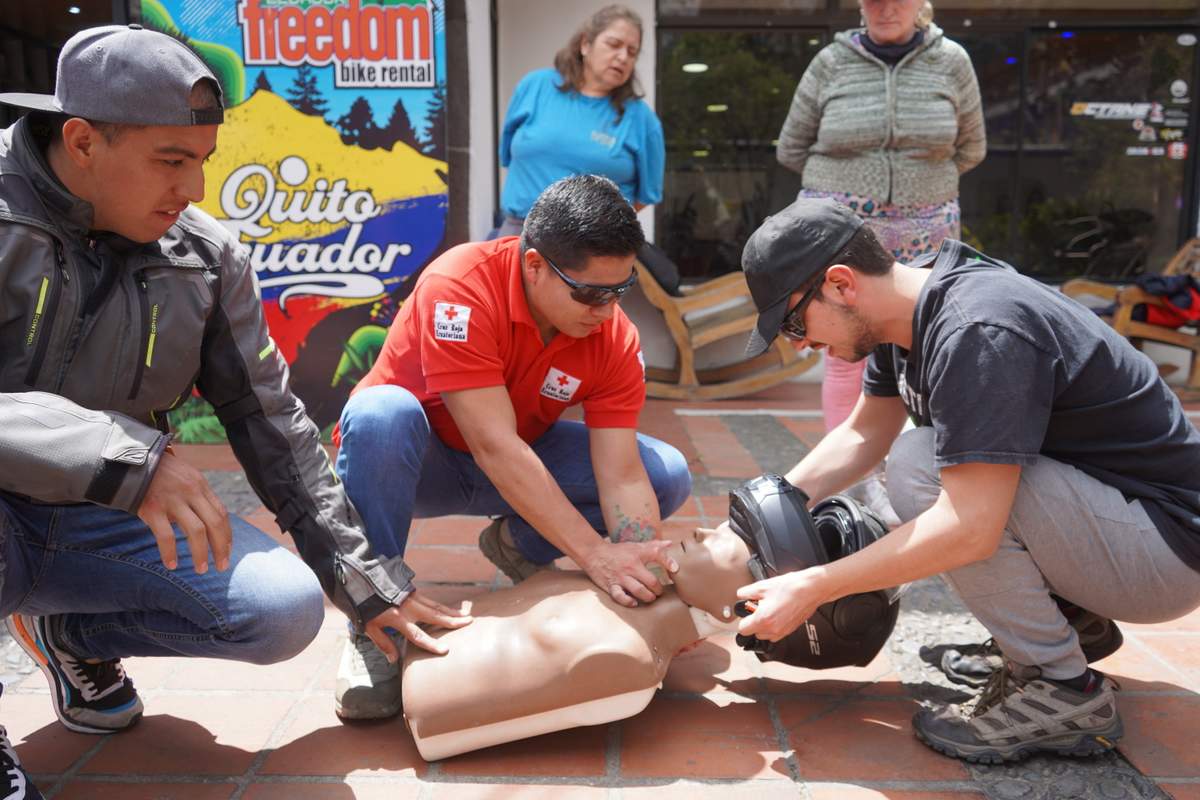 As part of our commitment to ensuring the highest level of care for everyone who visits us, our staff undergo annual first aid and motorcycle accident scene management courses. These training programs give our team the skills and knowledge they need to respond calmly and effectively in emergency situations. In the event of an accident or injury, our staff will be prepared to take immediate action and provide crucial aid until medical professionals arrive on the scene. Thanks to these comprehensive courses, we can offer our guests the peace of mind that comes from knowing they are in good hands.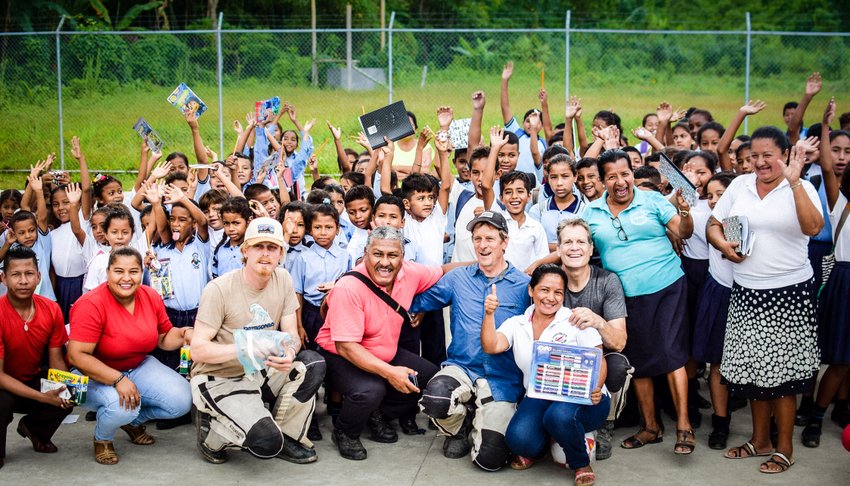 -Local Connections Through "Ride for a Purpose"
Over the years, our motorcycles have become a symbol of joy and solidarity to the locals across Ecuador, as we have brought smiles and camaraderie to the communities we visit. Our riders are warmly received with genuine enthusiasm and respect, which is a testament to the bonds we have built. Thanks to our "Ride for a Purpose" program, which aims to deliver school supplies to remote areas of the country, we have been able to spread an unparalleled level of goodwill along the routes we use on our tours. This initiative has been a catalyst for forging meaningful connections and friendships with our local allies, who are always eager to lend a helping hand if needed. As a result, our riders have an increased sense of security on the road, knowing that they have a support system in place that is built on trust and mutual respect.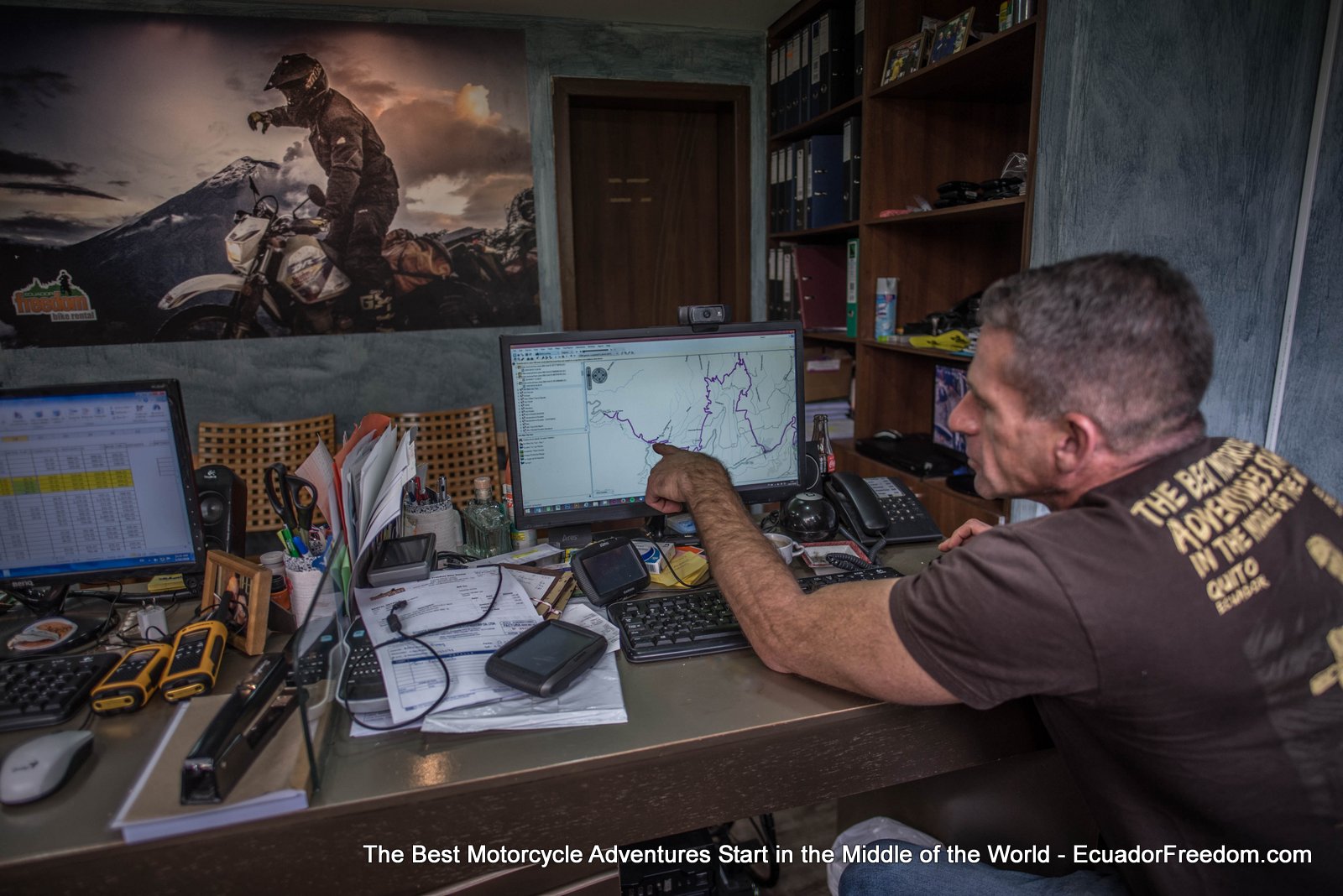 -GPS Tracking and Communication
Our motorcycles come equipped with GPS tracking devices that our dedicated back-office staff carefully monitor throughout the day to ensure that you arrive at your daily destination safely. If you run into any issues, such as getting lost, needing mechanical assistance, facing road closures, or arriving late at your hotel, don't worry - we're just a call away. For added convenience, we provide a local prepaid cell phone so you can reach us anytime. Additionally, if you're venturing into remote areas without cell phone signal, we offer Garmin InReach devices for rent. These come with an SOS feature that can contact us or emergency services for you in case of any mishaps or accidents.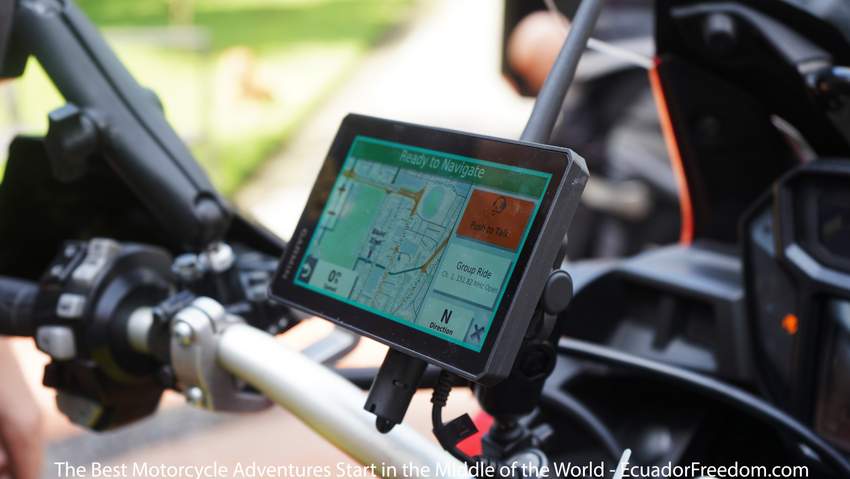 -Garmin zūmo GPS with Incident Detection
Our Garmin zūmo GPS units come with an incident detection system that immediately notifies us in the event of an accident. Additionally, these GPS units integrate seamlessly with InReach satellite communicators, allowing you to stay in touch with us even when you venture beyond cell phone coverage.

Conclusion: Embrace the Adventure
In conclusion, Ecuador remains an incredible and safe destination for motorcycle enthusiasts despite recent headlines. By focusing on safe routes, the welcoming nature of the country, and the comprehensive safety measures we have in place, you can embark on your motorcycle journey with confidence. Ecuador's authentic experiences, awe-inspiring landscapes, and warm-hearted people await you on the open road. Reserve your motorcycle rental or a tour option and let Ecuador's beauty and hospitality redefine your motorcycle adventure.
Other Blog Articles You'll Dig...