Adventure Motorcycle Riding in Ecuador - What to Expect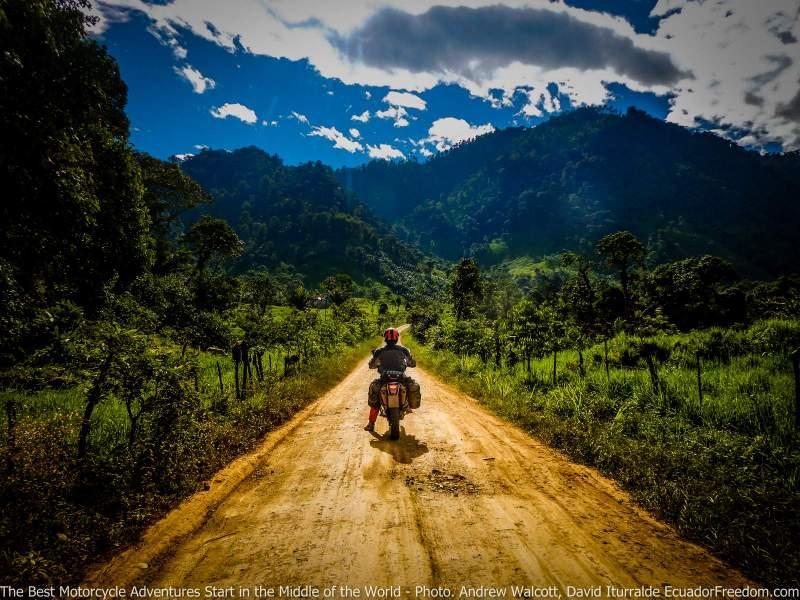 Ecuador is easily one of the best countries to ride in South America. Safe laid back and traveler-friendly, Ecuador encompasses the best South America has to offer. You can ride the high Andes and dip down to the Pacific coast or the Amazon basin within a couple of days, enjoy excellent paved roads or gnarly off-road tracks, hike up to the glaciers or explore the jungle – all within easy reach. And the good things don't end here: Ecuador is a diverse and culturally rich country, so your chances to meet interesting locals, experience Andean hospitality, and try out different cuisines increase dramatically as you explore this unique part of the world.
Here's a short checklist to help you prepare for the journey:
Safety in Ecuador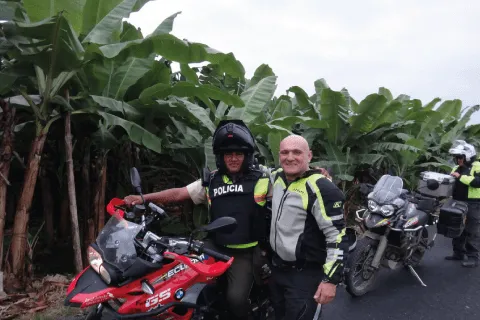 Ecuadorians were discovered to be the 6th most emotional and positive people in the world- which is great news for travelers! Locals are incredibly curious, friendly, and hospitable, so you're guaranteed to feel welcome here. Want to make a good impression and make friends in Ecuador? Learn at least a few basic phrases in Spanish – the locals will appreciate the effort!
Weather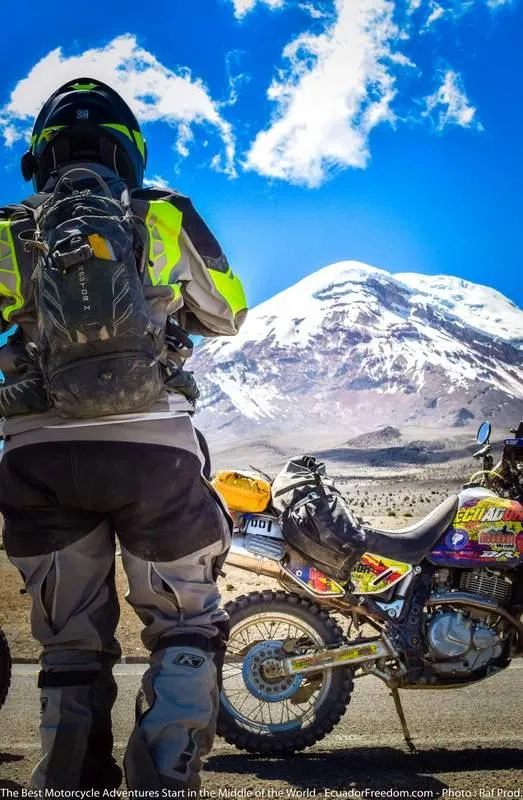 Quito is often called the "City of Eternal Spring": the weather here is mild all-year-round, making it the perfect base camp for self-guided motorcycle tours in Ecuador.
Ecuador got its name from the Spanish word for "equator". This country sits right on the parallel zero of the Earth, which means it's always summer here! You will need some extra layers if you're headed towards the high peaks of the Andes as the weather is always colder at high altitude, and make sure you pack mosquito repellent and enough water for the Amazon, but other than that, you do not need to plan your journey around the weather. Don't bother looking at weather forecasts for Ecuador - there is really no such thing. In Ecuador, there are no weather forecasts on the TV or radio news - nobody attempts to predict it here. It seems like the weather is created here in the center of the world and it's not possible to predict the weather in a country with so many different climates and microclimates, providing a single forecast is not possible. In Ecuador, they say if you don't like the weather, drive 10 miles in any direction for something completely different!
Time Zone
Ecuador is in the Central time zone in the summer and the Eastern Time zone in the winter (Ecuador does not have daylight savings time), which means – you guessed it – no jetlag if you're coming from the States or Canada! Ecuador time zone is the same as Texas or New York, so if you're flying in for a self-guided motorcycle tour, you can go straight from the airport to adventure – you won't need any time to adjust.
Road vs Off-Road
Ecuador has great tarmac roads connecting the bigger cities to the Andean towns, Amazonian areas, and coastal beach resorts and fishing villages. If you enjoy good quality twisties, Ecuador offers some great riding – check out our self-guided motorcycle tours itineraries and pick a route!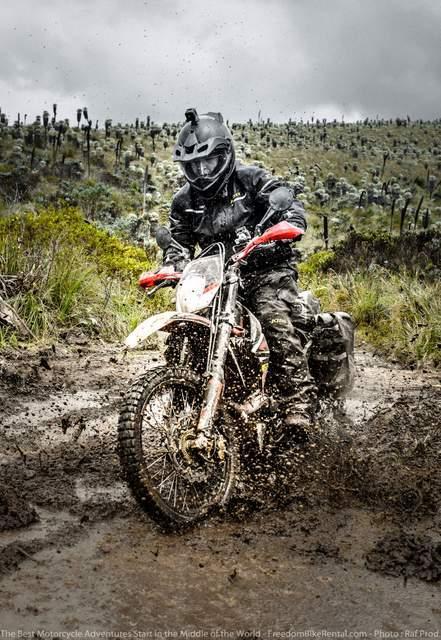 If you're into off-road tracks, however, you've come to the right place. Ecuador is crisscrossed with hundreds of dirt roads leading you over the high mountain passes and into the jungle. Have a look at Ecuador Freedom's favorite places to ride in Ecuador, and if you need more tracks or help to figure out the most stunning off-road route for your trip, just drop by and we'll happily get you sorted!
Traffic
The driving culture in Ecuador is a little different than in North America or Europe, but there's no need to worry. There are different driving customs, unwritten rules of the road, and expected courtesies, just like anywhere in the world. It goes a long way to understand the way people think, and once you get the basics of driving in Ecuador, it's pretty easy to get along on local streets and roads! When you ride with Ecuador Freedom, they cover this in a detailed pre-ride briefing so that you can get on the road with a bit more confidence. In Ecuador, cars and motorcycles are very expensive due to import taxes - but this means for the visitor that you will see less traffic on the roads!
Accommodation and Camping
Ecuador loves tourists, so when it comes to accommodation, there is a wide variety of options available. From simple local hostels and guesthouses to luxurious hotels and jungle lodges, there's something for everyone here. Depending on your budget, you can plan to spend anywhere between $15-$50 per night on accommodation. Love camping? So do Ecuadorians! Have a look at Ecuador Freedom's favorite places to camp in Ecuador, and if you prefer wild camping, just pitch your tent wherever you please as long as you're not bothering the locals or intruding on private land.

Motorcycle Choice
What's the best bike to ride in Ecuador? Light dirt bikes to comfy adventure motorcycles are a good choice in Ecuador. I would recommend a dual-sport or an adventure bike because this will allow you to explore more, but any motorcycle will be suitable: Ecuador is a very diverse country so you can enjoy its roads and tracks on any machine you like. Ecuador Freedom offers a wide array of rentals: scooters, dirt bikes, adventure motorcycles, and 4x4's. They are all selected for their capabilities and all have been fitted with carefully-selected quality accessories to make them perfect for the riding you will find in Ecuador.
---
About the Author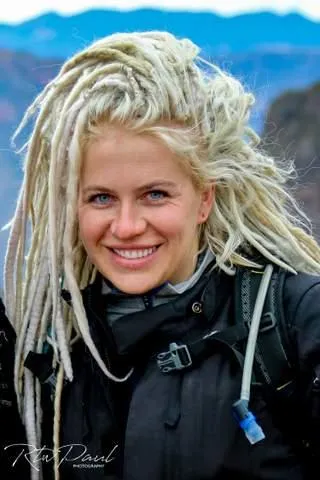 Egle is a motorcycle journalist, writer and adventure rider obsessed with remote off-road trails, obscure cultures and communities, and organic coffee. Egle edits Women ADV Riders, an online magazine and resource for female motorcycle travelers worldwide, and hopes to inspire more women to go out there and explore the world on two wheels.
Egle lead a special, women's only motorcycle tour for Ecuador Freedom Bike Rental here in Ecuador on October 4, 2019.
"Adventure travel is the biggest gift you can give to yourself as a rider and as a person. It's an eye-opener, a massive confidence boost, and an incredible way to get to know the world" - Egle
Other blog posts you might like: