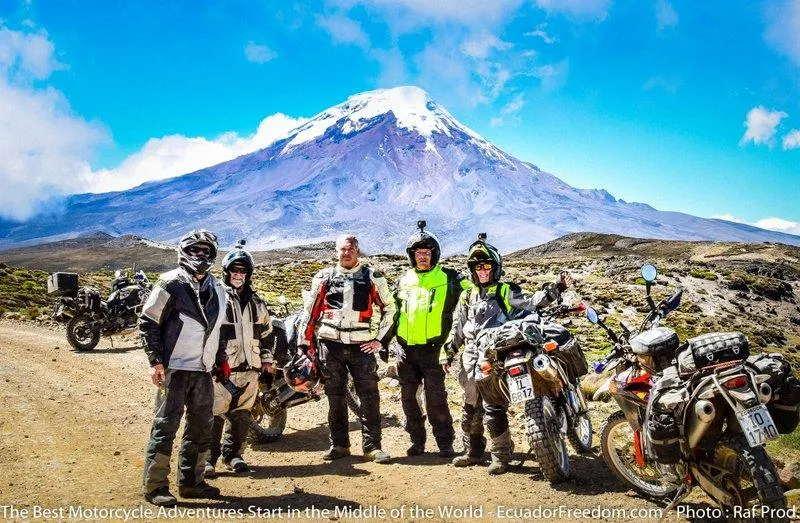 How To Get Your Friends to Travel On Motorcycles
So, you're an adventurous soul ready to jump in the saddle and explore the world. After much research and Googling, you finally found the perfect motorcycle tour in Ecuador. The route, the hotels, the motorcycles, the adventure sounds amazing, and you're hovering over that "Book" button… But you'd love to get your friends to come with you, and you're not sure how to convince them.
We found that getting your friends to ride motorcycles with you is a multi-layered mission that requires several carefully thought-out steps. According to our research, here's what you need to do to get your friends to travel.
Grease the Wheels
You're already losing the battle if you need to sell adventure travel to your friends. Instead, get them hooked before suggesting to travel together: post amazing photos from your solo trips, share your stories, and let people live vicariously through you as you traverse yet another incredible country or continent on your bike. That way, when you're ready to invite your friends to travel with you, they'll already be sold on the idea that adventure motorcycling is the best way to experience the world.
Better yet, start a thread on ADV Rider, the biggest adventure motorcycle forum and news platform out there. You don't need to build a blog – create an account and start sharing your adventures. Or, send your badass ADV stories to us or post them on our Facebook page. We love hearing from our riders!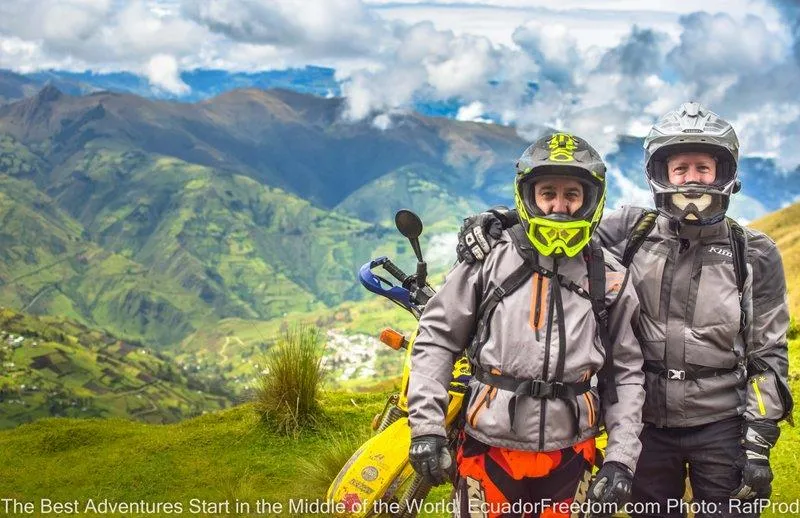 Have a Cheat Sheet
People who don't travel much tend to have a gazillion excuses for why they choose to stay at home. You've probably already heard them all, so be prepared. "No, Chad, you won't get killed in South America any more than in Pennsylvania," "yes Jen, there is a Starbucks in Medellin," "nope, you don't even need a visa for Ecuador" – keep going until your friends run out of excuses, then regroup and go back to tell them about that amazing volcano route near Quito or that incredible section of the Trans Euro Trail in Portugal.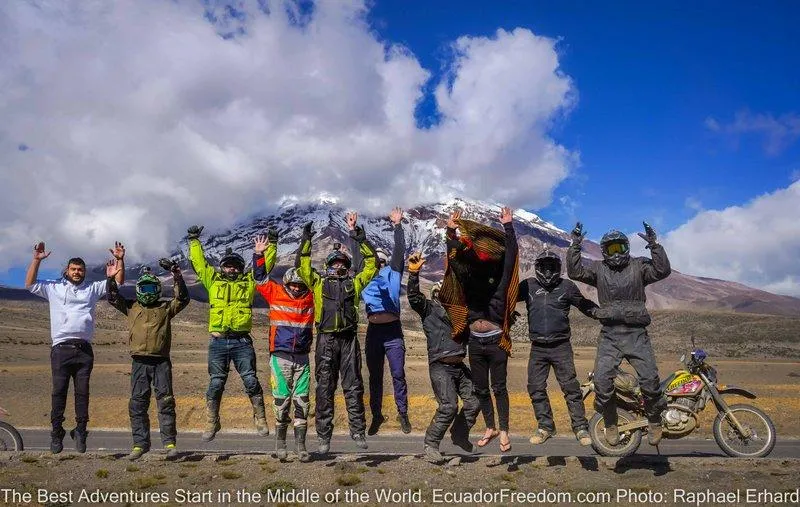 Give Them Time
You may be able to pack up and take off within a week's notice, but your friends may not. If you want to get them to ride motorcycles with you someplace both awesome and remote, you need to give them time to plan, take out some vacation time, and so on. We found six months is usually a pretty good notice.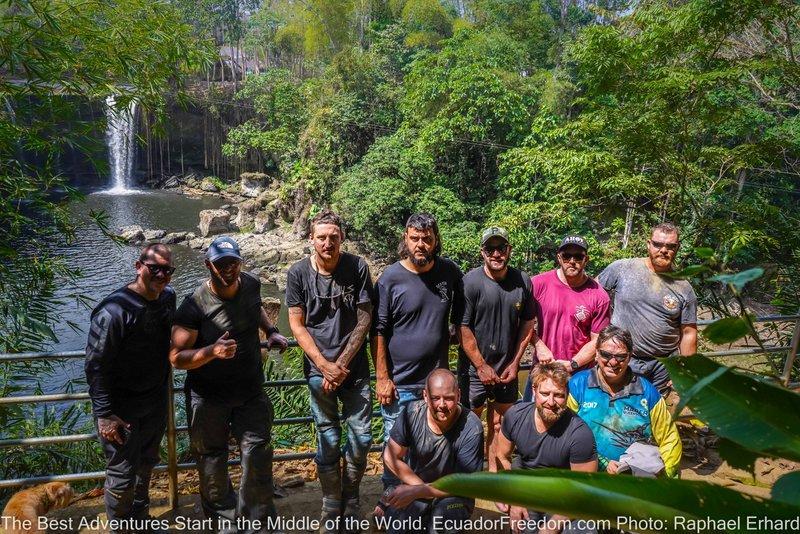 Match the Personalities
Motorcycle adventures in South America are about riding, scenery, and freedom, but they're also about camaraderie and connection. If you're inviting a group of friends to travel with you, make sure you match the personalities and expectations as best as you can. If your idea of fun is pure hard enduro suffering at high altitudes, complete with wild camping and cooking your own meals while tackling single track, don't invite your friend Kevin who was hoping to go on a cruise this year. Let Kevin enjoy the Caribbean. Equally, if you're planning a comfy, leisurely ride on paved roads staying at high-end hotels and sampling gourmet cuisine, it probably won't be fair on Kevin's nephew Bob whose budget only allows him ramen noodles.
Basically, leave Kevin and his family alone – but also, make sure the people in your group have similar interests, expectations, and means.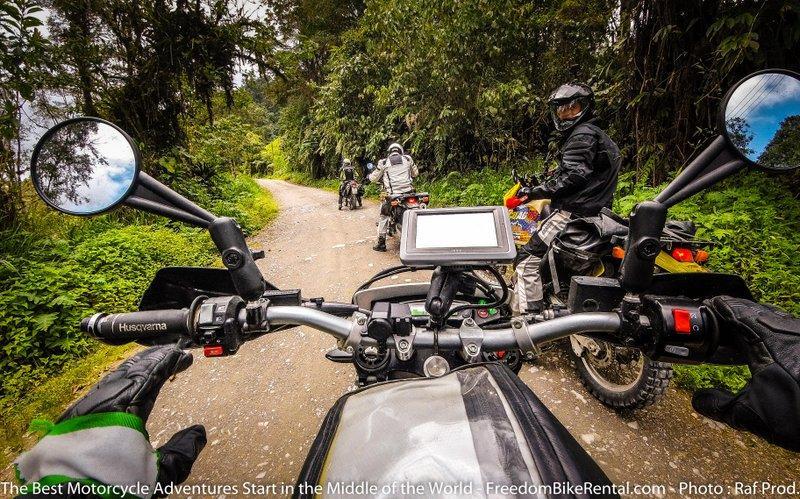 Make Life Easier for Yourself
Here's a simple truth of organizing a motorcycle group ride or a tour: whatever bad happens, it's going to be your fault. Yep, even bad weather, a landslide, or a zombie apocalypse is going to be your fault if you're the one putting the trip together. People tend to look to the group or tour leader for absolutely everything, so we highly recommend booking a motorcycle tour to make your life easier. That way, if it's awesome, it's going to be your achievement, and whenever it rains, or someone forgets to close their panniers and lose their toothpaste and tablet, you can blame it on the tour organizers. Besides, getting your friends off their couches and onto the road is already hard work – why not leave the motorcycle tour organization to the professionals?
Here at Ecuador Freedom, not only do we have different self-guided motorcycle tours available, but we can also customize them for you according to your and your friends' needs. In other words, you're still in charge – but you can relax when it comes to the details. One of our self-guided tours could be the perfect option if you're getting your riding buddies together for an epic adventure. You still have the freedom to explore, but the route and the accommodations are set, so no one will argue about where to go or where to stay. You have all the control and none of the hassle: if that isn't the perfect recipe for two-wheeled adventures, we don't know what is.
Where have you traveled with your friends recently? Let us know in the comments below!
About the Author
---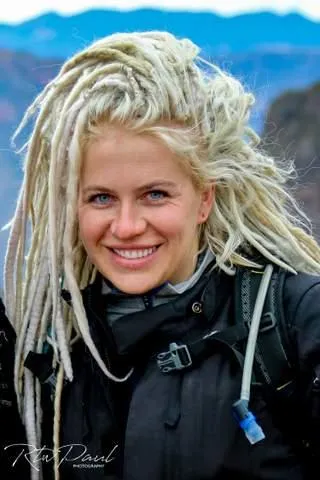 Egle is a motorcycle journalist, writer and adventure rider obsessed with remote off-road trails, obscure cultures and communities, and organic coffee. Egle edits Women ADV Riders, an online magazine and resource for female motorcycle travelers worldwide, and hopes to inspire more women to go out there and explore the world on two wheels.
"Adventure travel is the biggest gift you can give to yourself as a rider and as a person. It's an eye opener, a massive confidence boost, and an incredible way to get to know the world" - Egle