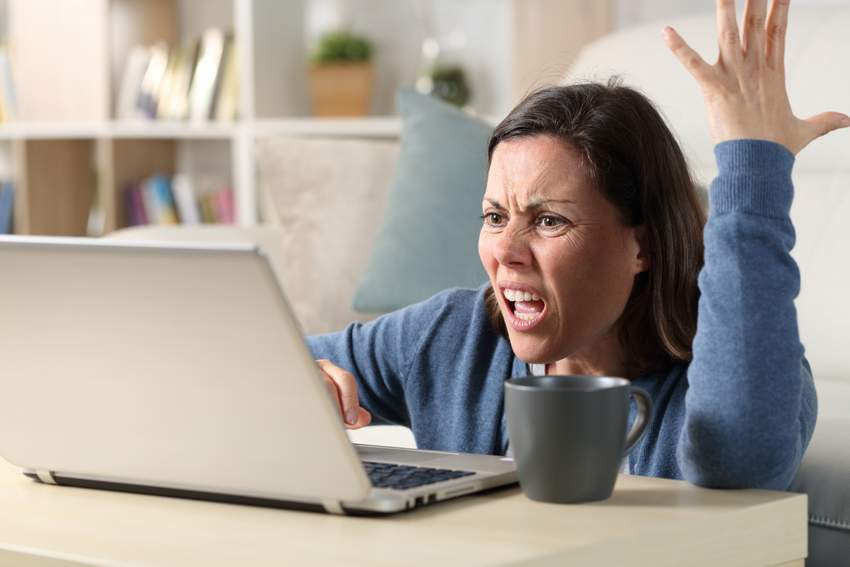 Don't Get Burned: Why Booking Motorcycle Tours Through Third-Party Sites Could Cost You
The Dark Side of Booking Motorcycle Tours Through Third-Party Sites
What could be better than booking your next motorcycle adventure through a third-party booking site? Dozens of new tour-booking sites have popped up in recent years, giving you dozens of tour companies at your fingertips from all over the world, hundreds of potential trips, and all with the convenience of quick and easy online booking. What could go wrong?
Quite a lot, actually.
Planning a motorcycle tour or motorcycle rental vacation is very different than booking normal travel like flights and hotels. Motorcycle tours are not just any old run-of-the-mill trip: This is an adventure, an exploration into the deepest regions of your psyche where you'll find out what you're made of! Do you really want to put your motorcycle adventure in the hands of an online agency that could care less about the important details?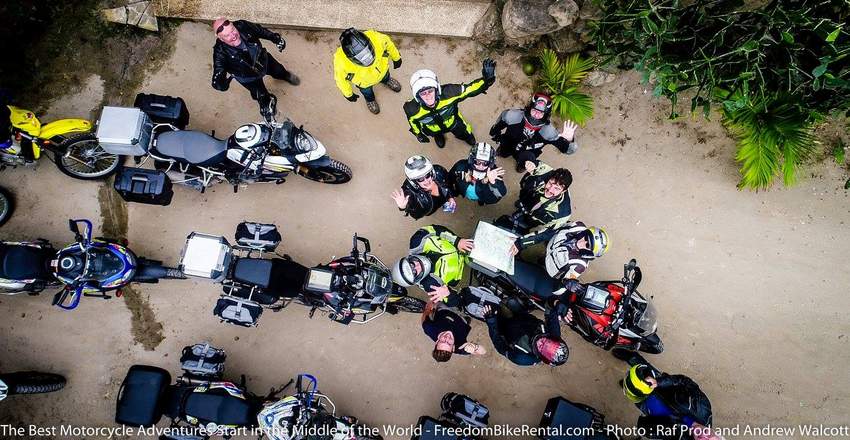 Consider safety, for instance. When you're looking for a motorcycle tour operator, don't you want to make sure they have a good reputation for the safety and reliability of their motorcycle fleet?
Or what about the quality of your itinerary? The best motorcycle tour operators provide much more than just a route on a map. Tours should be packed with the kinds of immersive, authentic experiences we crave in whatever country you're exploring. Unfortunately, these third-party booking sites do not offer any tools to help you make these distinctions.
The first thing you may notice is that these third-party motorcycle tour-booking sites hide the name of the local tour providers from you. If you were to book through them, you would have no idea who your guide is, how much experience they have, or even if they speak English. They hide this information from you either because they do not want you to book with the tour providers directly or because the local provider is a copycat operation offering lower-quality tours in the country you want to ride.
In either case, you're able to complete the entire booking process on their site and still have no clues about the quality of the tour you signed up for. The sites offer no unbiased reviews, rating systems, or any other criteria to help you choose the right operator.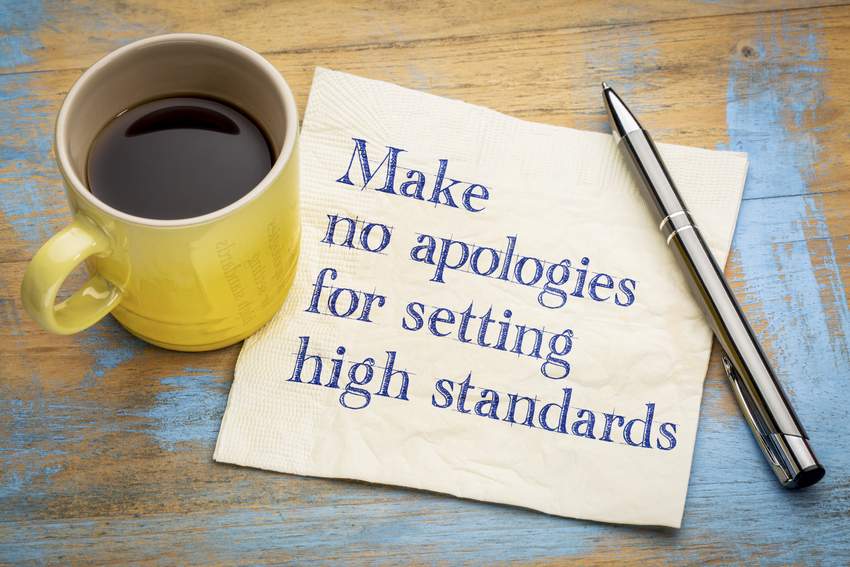 So what standards do they use to select tour operators? Let's take one of the top motorcycle tour booking sites on the internet today for example: If you want to list with these folks, you'll need two things: (a) The desire to have your tours listed on the site and (b) Money to pay for the listing. That's it.
Why are these the only criteria? There's no vetting process to make sure the customer has a great ride, no concern for safety, and absolutely nothing about the authenticity of the tours. Here at Ecuador Freedom Bike Rental, we don't play their game. We're selective about who gets to represent us (if anyone), so you can trust us to put your safety first. Theirs is a club we just do not want to be a part of!
In full disclosure, we have been approached by several of these sites to list our tours with them. Not a single one asked us about our pro-active maintenance schedules, hotel accommodations standards, cancellation policy, or even about our general solvency and ability to stay in business. They only wanted to know if we would pay them to be on their site and pay them their commissions. That's it. Not a single question. No interest in reviewing our procedures, standards, or policies.
As an independent, local motorcycle tour operator, we take pride in how personal each of our motorcycle adventure tours is. We guide every tour from start to finish and never rely on anyone else to do it for us. We provide a great experience for everyone in every way by creating motorcycle routes that cater to our customers' specific interests and goals, giving options at each step of their trip, and helping to choose accommodations that are just right.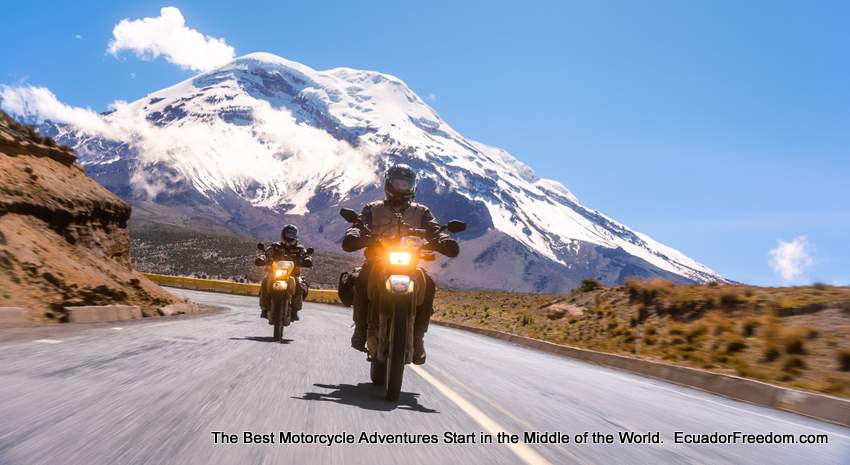 Booking Sites Won't Save You Money on Your Motorcycle Tour
It only takes a quick look at these third-party booking sites' operations to see how they can dramatically increase the cost of motorcycle tours. To be listed on these sites, motorcycle tour operators must pay an upfront fee of $250- $1000 and agree that they will never sell their motorcycle tours or motorcycle rentals to anyone for less than the third party site. Motorcycle rental and tour operators must also agree to pay the booking site a commission fee of 15-25% on any tours sold..
So yea, it's easy to see why third-party sites aren't the bargain buy they claim to be. Add to that the fact that you'll always be treated better, given more flexible deals, and better offers when booking directly with tour operators themselves, and this one is a no-brainer.
Booking direct also almost always gets you access to exclusive specials third-party motorcycle tour booking sites don't offer. Plus, you can add optional activities that may not be available through third-party booking sites like special lodging, dining, and entertainment experiences that make your adventure that much more memorable.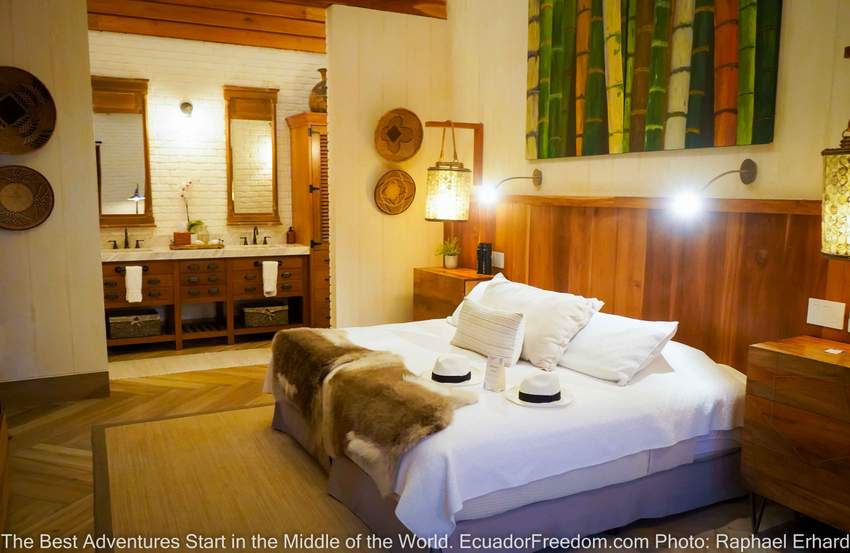 At Ecuador Freedom Bike Rental, (as you have probably guessed) we do not sell our motorcycle adventure tours through booking sites and motorcycle travel agencies. Instead, we use the extra margin to give our customers better hotel and food experiences and include custom-tailored excursions with locals and exciting off-bike activities. Truth be told it's a lot more work when we do it ourselves, but it allows us to always aim for high quality and stay in touch with our riders' needs.
Booking directly with a local motorcycle tour operator means that they will have the flexibility to offer tours that meet your budget or those of a diverse group of friends without having to worry about violating any contractual relationships with third-party sites. If you book directly, chances are you will get more options and special treatment than any trip you book with those middleman sites.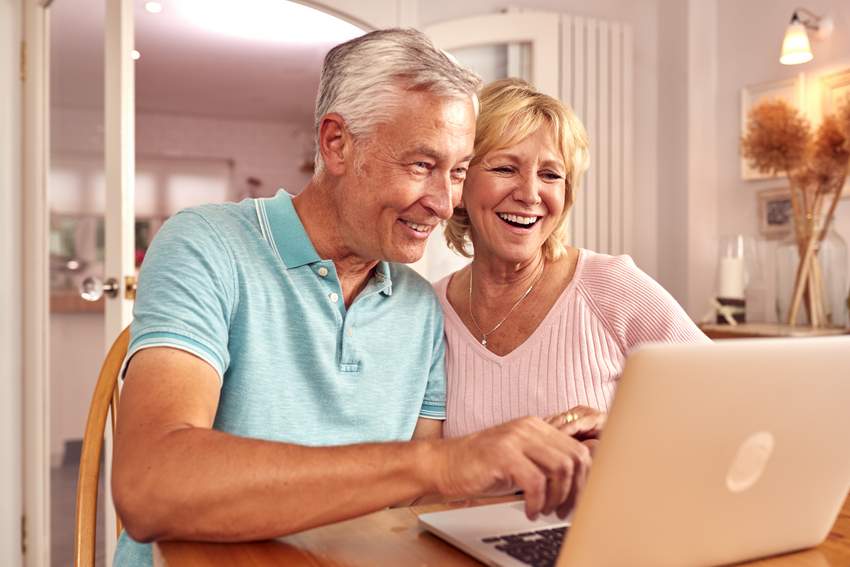 Recourse If Something Goes Wrong
Booking through a booking site may work out fine when things go according to plan, but it's a completely different story when travel arrangements change. If something goes wrong with your tour and you don't get what was promised, third-party international websites just don't have any skin in the game.
Independent, boutique motorcycle tour operators, on the other hand, have to get local licenses to operate their tours and businesses. Should they fail to deliver, these licenses can be revoked anytime they don't meet local guidelines or obey the national laws and norms. Online booking sites simply follow their own internal policies and procedures, which may not always have your best interest at heart.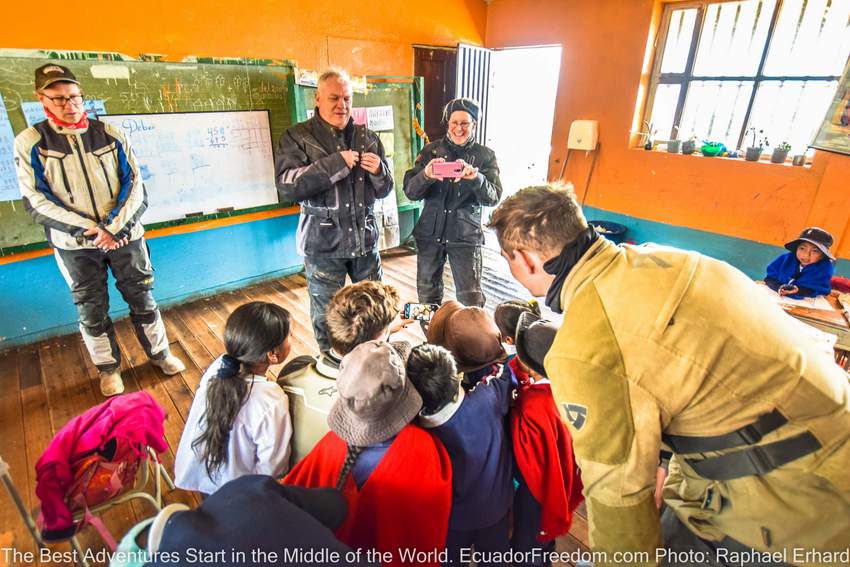 Booking Motorcycle Tours Directly Is Sustainable Tourism
Because booking with a local tour provider is not bound by contracts or agreements with other sites, there are no fees that come out of your trip cost or sales commission taken from your price. This gives the tour operator the ability to invest and contribute to the local community in which they operate. That's exactly what being sustainable is all about.
Unlike so many foreign companies cropping up everywhere now, we consistently hire local Ecuadorians, and our Pack for a Purpose program is designed to help the local communities in need. Ecuador has given us so much and truly opened its doors for us. We believe it's only right to try and give back. We care about the diversity and fairness of opportunity here in Quito, and are excited to welcome locals to our Ecuador Freedom family.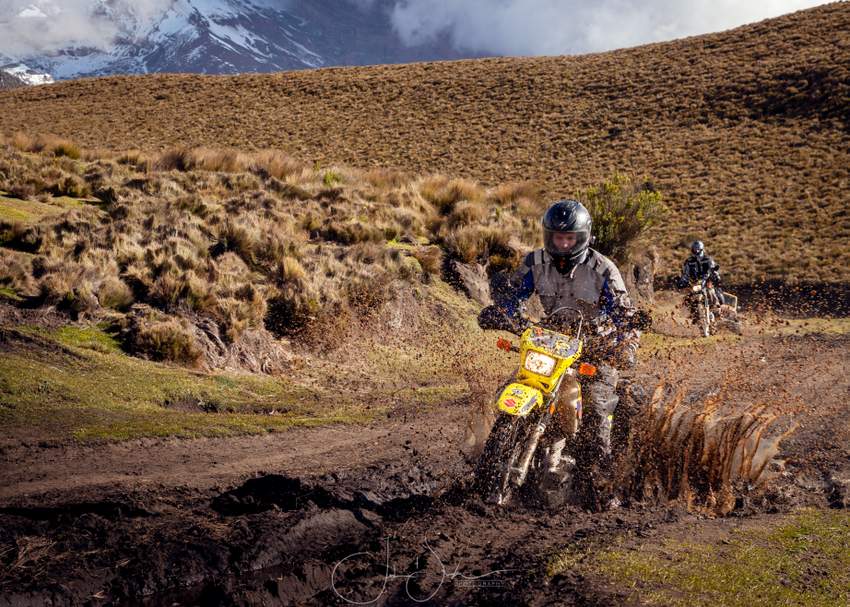 How To Find And Book Directly With The Best Local Motorcycle Tour Operators
Third-party booking sites can be a useful tool for learning about riding destinations you may have never considered. Once you have decided what country you want to ride in, just do a little research to find the best local motorcycle tour operator there so that you can book directly.
When you look for information about motorcycle tour companies, search engines and other venues that index content will show companies with good reputations higher in their rankings. That's a good start, but you'll want to dig a little deeper as there are many ways to manipulate search results.
Read the reviews and comments with skepticism. Do they really sound authentic or are they brief and lacking detail? Don't just click on the first few ratings, really dig deep: How many reviews does the company have? How far back do they go and do they sound genuine?
A good way to figure out whether the review is fake is by looking at the reviewer's account: If it's brand new and doesn't have much info, it might be a fake. If the review is bland and generic, chances are the person hasn't actually been on the tour.
We've found that when a satisfied customer leaves a review, it's as genuine and enthusiastic as they come. Look for more in-depth and negative reviews that mention details such as memorable moments, tour guides' names or specific locations that a customer really enjoyed. Another warning sign is a sudden spike in similar-sounding, generic reviews such as "had a great time," "cool stuff," or "awesome adventure."
After that, reach out to the operators and talk to them directly. Can they recommend roads to ride or places to see without insisting you book a guided motorcycle tour? Do they support intercontinental motorcycle travelers? Are they happy to share their experience and knowledge? Personally, we're always happy to share our knowledge with other like-minded adventure lovers.
Last but not least, see if you can find any ride reports or experiences by other tour participants in places like forums and social media. Word of mouth generally doesn't lie, nor does the motorcycling community at large.
Some Closing Advice On Booking Motorcycle Tours…
If you've already got an independent motorcycle tour operator that you like that doesn't offer tours in the country you want to explore, don't be afraid to ask them for recommendations. Ecuador Freedom Bike Rental has been in the business for over 12 years - attending rallies, motorcycle shows, and moto-friendly events around the world. We hang out with the owners and operators of these businesses and share war stories frequently. We know some of the best motorcycle tour operators in the business with absolutely stellar reputations and professional approaches and we're not afraid to recommend great companies like Moto Patagonia, Celtic Rider, Peru Motors, Edelweiss, and Ride in Tours because we know they share our own high standards.
Lastly, always purchase travel insurance that treats Covid like any other illness before your trip. It can include lost and damaged baggage coverage, flight delay and cancellation coverage, and medical coverage. That way you have a smooth trip, and that goes for whether you book through a third party or direct.
We're sure that if you take the time to find a quality local motorbike tour operator it will pay off with dividends that last a lifetime. Booking directly with an motorcycle tour operator offers many advantages to both riders and tour operators alike. We believe that booking your motorcycle tour directly with local operators is more fair, more safe and more impactful for the communities they operate in.
What is your experience with third-party motorcycle tour booking sites? Tell us in the comments section below.
Other Blog Articles You'll Dig...