Why an Ecuador Freedom Gift Card is the Best Gift for Adventure Riders
It's nearly Christmas, and you're racking your brains trying to come up with the best gift for your riding buddy, partner, or friend. While a new tank bag, automatic chain oiler, or that heated jacket they've been coveting might sound like a good idea, you're aiming for something more surprising, but last-minute Christmas shopping for motorcyclists is no easy task.
Sound familiar? We've got you covered. If you still haven't bought that perfect Christmas gift for your loved one, buy them an Ecuador Freedom Bike Rental Gift Card. After all, giving people an extraordinary experience is something they'll never forget. A motorcycle tour is the best gift for adventure riders. Instead of merely getting new things, they will be making once-in-a-lifetime memories and discovering a new and exciting South American country to ride.
Here's how you can blow their minds away.
For the Soul of the Party
If your riding buddy or partner loves meeting new people, riding in good company, and enjoying the comfort of great hotels, food, and stress-free travel, a guided motorcycle tour is the best option for them. While still an exciting adventure on two wheels, a guided tour is a relaxed way of traveling since the tour guides will be taking care of all the logistics while the tour participants can enjoy the ride, the scenery, and the culture. Guided motorcycle tours are perfect for people who are too busy to do the research and the planning required for a solo trip but want to experience riding in Ecuador in the best way possible. Because guided motorcycle tours usually include everything from bike rentals to pre-booked hotels and pre-planned routes, all your friend or loved one has to do is fly in and ride.
Guided motorcycle tours are also an excellent team-building exercise. If you want to kick things at the office off with a bang for 2021 and get your employees motivated like never before, book a guided motorcycle tour for the team, watch them connect, get inspired, and come back with a new perspective.
Equally, we are happy to design one-off motorcycle tours for women-only, families, and couples.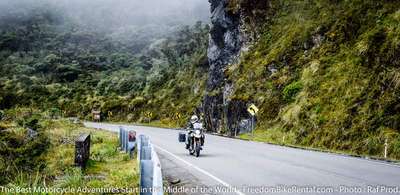 For the Lone Wolf
We ride for freedom and adventure, and not everyone wants to be traveling in a group. If that special someone you want to surprise is a bit of a lone wolf, preferring to ride on their own and forge their own path, a self-guided motorcycle tour will make a perfect gift for them. Self-guided motorcycle tours include a bike, a pre-planned route, pre-booked hotels, a road book filled with detailed route information, noteworthy waypoints, and recommendations for off-bike activities. Essentially, it's a hassle-free way to travel independently while still enjoying the remote guidance and support of a local, knowledgeable team of people who know the country inside and out and can point out all the hidden gems and most spectacular routes.
For the Intrepid Adventurer
Finally, you might know someone who loves to do it all by themselves. They meticulously plan their own routes, research the best places to see, and prefer to take off on their own bike looking for adventure. If that sounds like your loved one you'd love to give the perfect Christmas gift, consider getting them a bike rental in Ecuador. Pick out the motorcycle your friend or partner already owns – or, better yet, get them their dream motorcycle they're considering buying – and book them a flight. What could be better than realizing you have a fully serviced, road-worthy motorcycle waiting for you in an exotic faraway land, just a plane flight away?
On or Off the Road
When picking out a guided or self-guided motorcycle tour, think about whether you should go for an on-road, off-road, or mixed option. If you know your friend or loved one is a skilled road rider but shies from gravel trails, stick to the all-paved tour options. If they're an off-road expert, something like our Dirt Deluxe tour will be ideal for them. And if they love trying a bit of both, getting out of their comfort zone, and discovering new things, our Inca Royal Roads or the Offroad Pacific Discovery tour options might suit them best.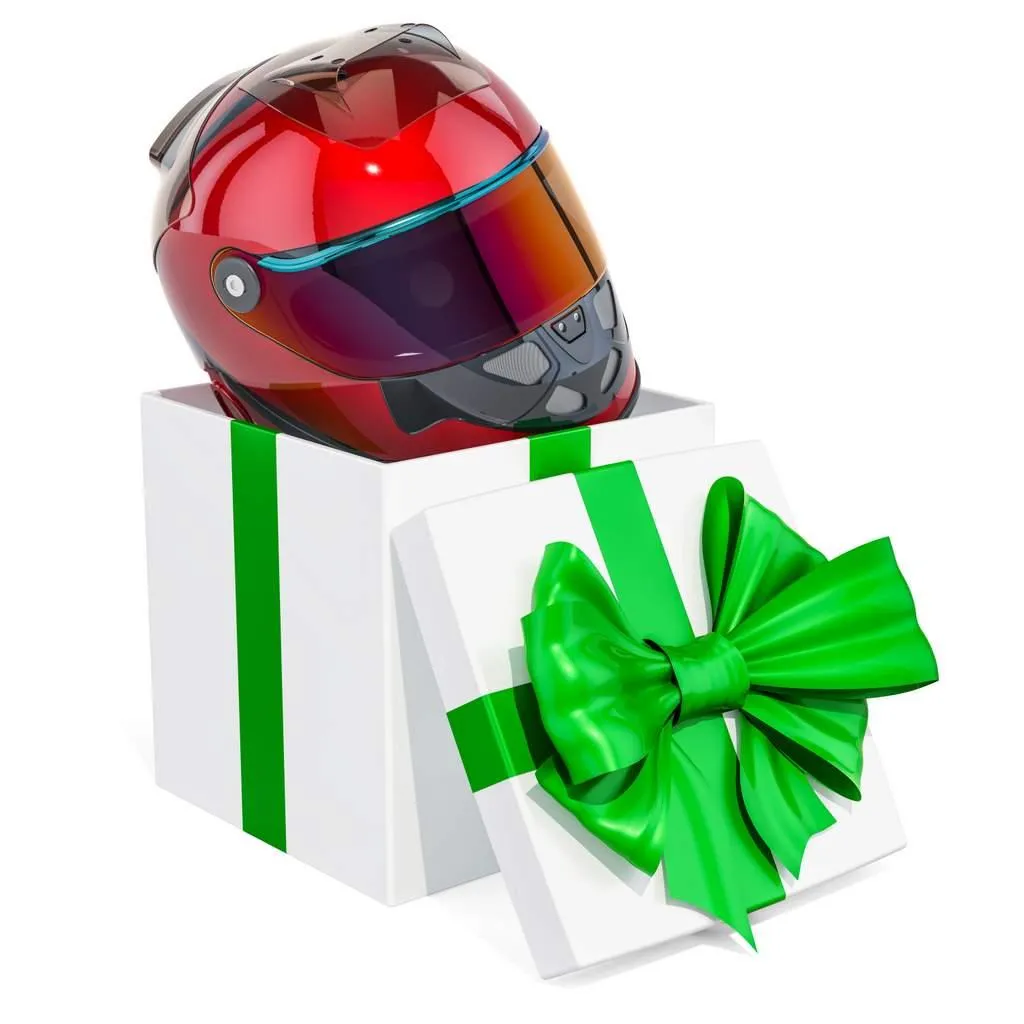 How to Get It Done
Now that you've purchased a Gift Card for your loved one, it's time to gift-wrap it and surprise them. We'll send you a stylish gift card with a secret number for redemption. Here are several ideas on how you could gift it:
Print out the tour gift card and hide it inside a Christmas card. Add a toy motorcycle to create more intrigue!
Pack their suitcase and put it under the tree with the Gift Card
Give them a mini globe with Ecuador highlighted on it
Gift-wrap the Gift Card in an ugly Christmas sweater
Gift-wrap their passport with the Gift Card
Hide the Gift Card inside a guidebook about Ecuador
Gift-wrap their helmet and put it under the tree
Give them a new calendar with the tour dates you booked marked in
Other blog posts you might like: