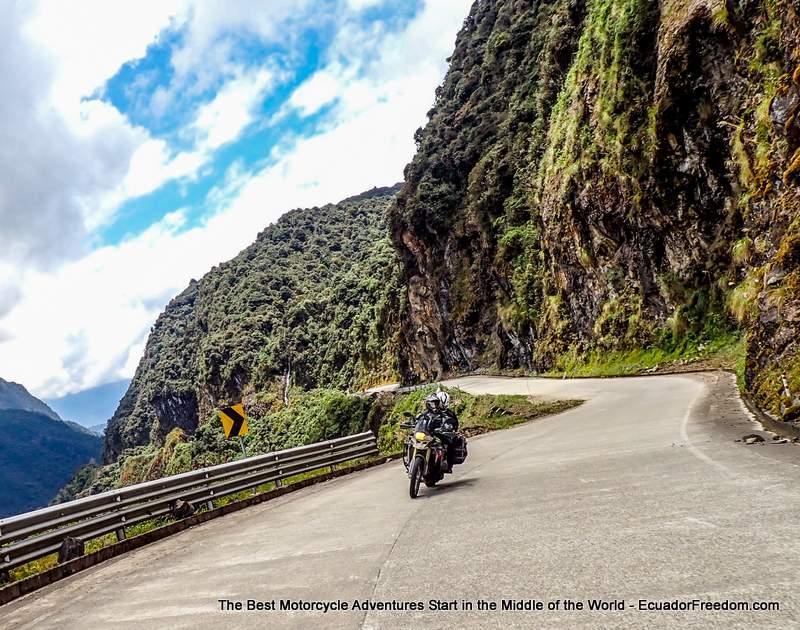 South America Motorcycle Tours: Why Ecuador Should Be on Your Bucket List
When it comes to motorcycle tours in South America, what springs to mind first? We bet you're probably thinking of Patagonia, Chile, and Argentina. So did we ten years ago when we set out on a motorcycle journey from New York to Ushuaia, hoping to hit all the bucket list destinations along the way. We rode through Central America, Colombia, Ecuador, Peru, and eventually made our way to Patagonia, the land of the vast open spaces, gale-force winds, and glacier-capped Andean peaks.
Riding Motorcycles in Patagonia
We loved riding Patagonia. Chile and Argentina have so much to offer to motorcycle travelers, and Patagonia truly is the iconic faraway land promising adventure and thrill. But as we traveled ever southward, we realized something was missing. While undoubtedly spectacular, Patagonia also felt…familiar. The endless Patagonian pampas, glacial lagoons, and foothills of the Andes in the deep South, while astonishing, are very much like the Alaskan or North Canadian landscapes we knew so well. Riding Southern Argentina and Chile, you do feel like you've entered the wilderness, but for us, this wilderness was a lot like what we have back home in North America. So if you have already ridden Alaska or Canada, and especially if you've already explored Patagonia by bike, chances are, you're looking for something different now, just like we did all those years ago.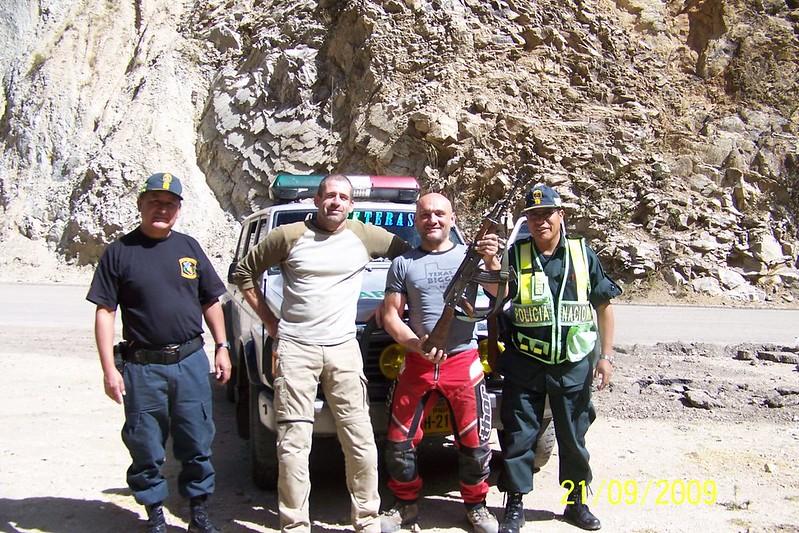 The Machu Picchu by Bike
Another classical destination for motorcycle tours in South America is Peru. Riding to Machu Picchu has become a rite of passage for many motorcycle adventurers. We can certainly see why: the winding mountain roads and trails that lead to this ancient Inka city are nothing short of scenic, and exploring Machu Picchu is high on many travelers' lists. Yet, despite having been awed by Peru's natural wonders, cultural heritage, and people, we continued to search for that one extraordinary place we could call home and start sharing it with other motorcycle riders from around the world.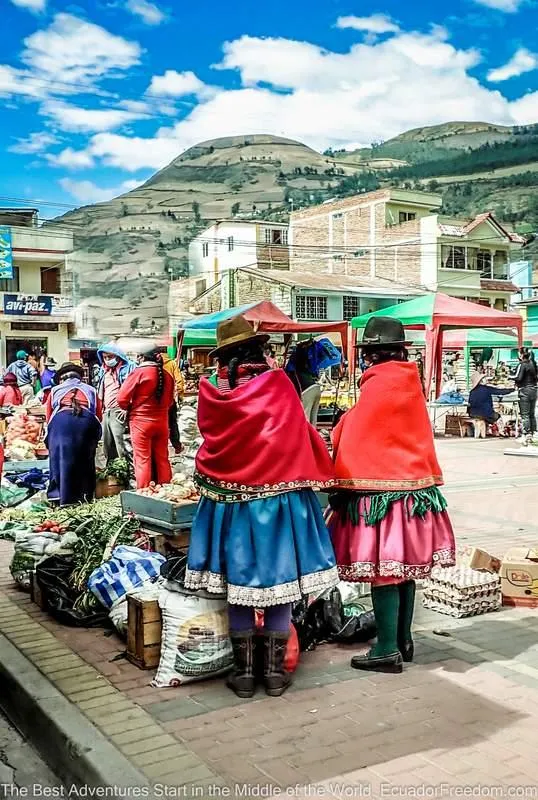 Finding El Dorado
Our journey across the Americas slowly became a mission to find a country that would contain it all: the biodiversity, the cultures, the scenery, the roads, as well as enough unique places and communities to explore for a lifetime. We wanted to start Freedom somewhere with a great climate year-round, somewhere safe yet full of adventure, diverse while still friendly, and exceptional yet accessible. We wanted to find a country that would hold all of South America within its boundaries: the magnificent Pacific Coast, the dizzying heights of the Andes, and the verdant, mysterious Amazon rainforest. We looked for great quality roads and unlimited off-road riding, countless mountain twisties and little backcountry roads leading into the rainforest, and meandering coastal routes with sweeping bends and otherworldly vistas. We wanted delicious local cuisine, organic, freshly grown food, gourmet city places, and small local eateries, luxurious jungle lodges tucked away in the green rainforest paradise and old Spanish haciendas holding centuries of history and heritage in their halls; we wanted a thriving indigenous culture with colorful local markets, carnivals, and fiestas; and we wanted to feel at home whether we were riding the tarmac on the Pan American highway or the single-track networks deep in the Andes.
And finally, after a year of riding Chile and motorcycling through Argentina, exploring Brasil and Paraguay, going on a motorcycle trip to Peru and Bolivia, we found exactly what we were looking for right here in Ecuador.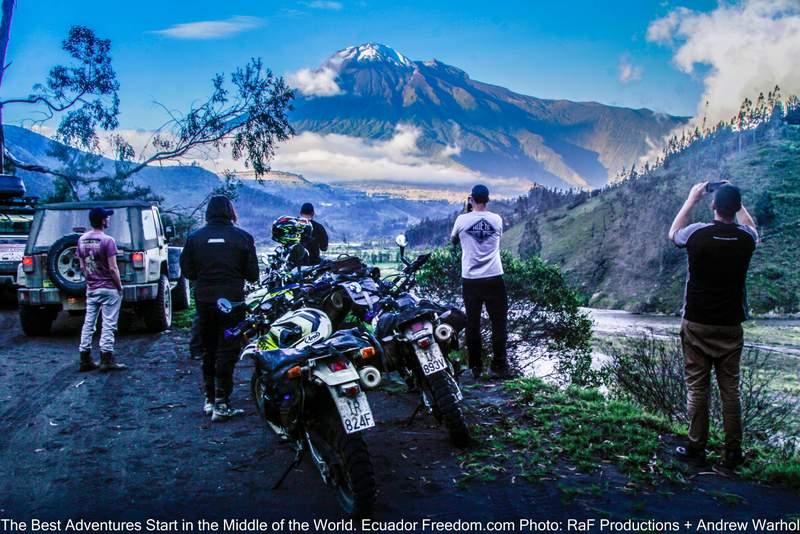 Motorcycle Tours in South America: Ecuador
Ecuador may be a relatively small country compared to its bigger neighbors, but it contains all that South America can offer - and more - within its territory. Positioned right on the equator, this Andean nation enjoys mild weather from fall to spring and from winter to summer. Motorcycle tours in South America often include massive distances just to get to those bucket list destinations. Still, here in Ecuador, the must-see places are just a few days' ride from one another. Whether you're on a budget or looking for an all-inclusive motorcycle tour offering fine dining, amazing hotel experiences, and the newest bike models, Ecuador can accommodate both self-guided tour options and complete travel experiences designed to showcase the best that this country has to offer.
In just ten or twelve days, you can see all of South America from the saddle of your motorcycle, covering daily distances that still allow you to hop off the bike, sightsee, meet the locals, and immerse yourself in the local ways of life. There's no need to rush, do eight-hundred-mile days, or fight road fatigue as you traverse the endless Patagonian plains: Ecuador's natural wonders from the Avenue of the Volcanos to the sleepy coastal towns and the untamed Amazon rainforest are all within easy reach, and you can enrich your journey by adding other experiences and activities while traveling on your motorcycle. Zip lining? Helping local school children? Tubing down Amazon rivers? Observing active volcanoes and wild llamas in the Andes? Doing a jungle trek? We've got it covered, all while riding your motorcycle through some of South America's most spectacular scenery.
So if you have already ridden Chile or Argentina, if you've already crossed Machu Picchu off your bucket list, or if you're visiting South America for the first time, head to Ecuador. We've been here for over a decade now, yet this country continues to surprise us – and it's guaranteed to take your breath away, too.
About the Author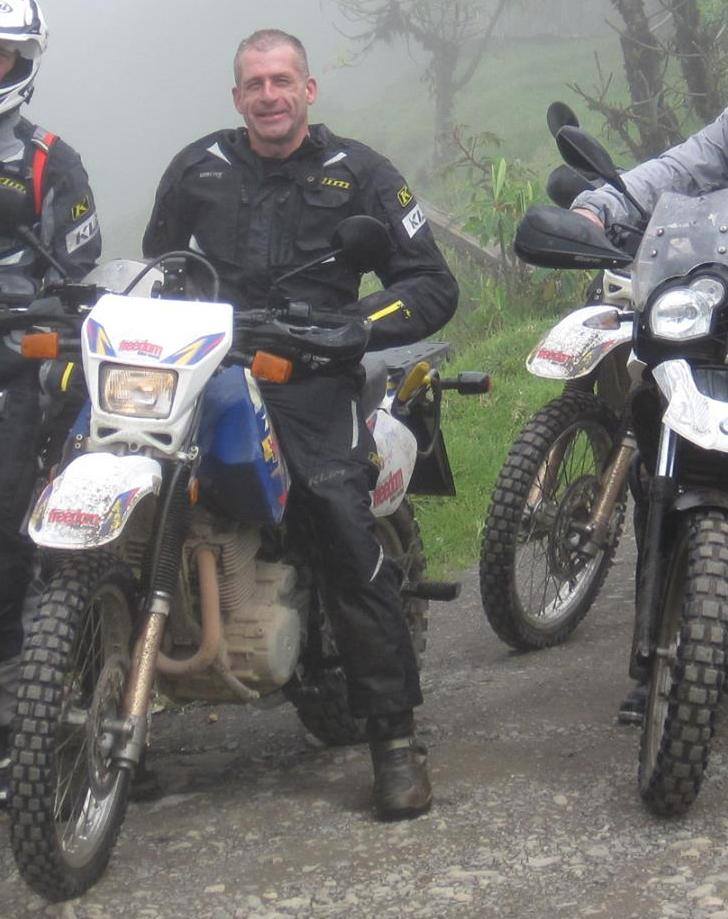 Court Rand is the founder and co-owner of Ecuador Freedom. He has been designing and organizing premium motorcycle tours in Ecuador since 2009.