Freedom Fleet Upgrades To Best Motorbike Adventure Tour GPS Available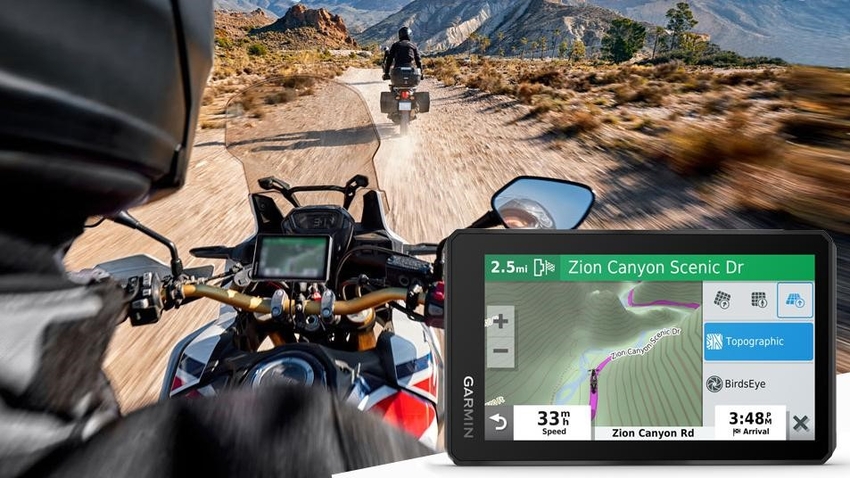 Since we started Ecuador Freedom Bike Rental well over a decade ago, our goal has been clear: We want to share the most in-depth, authentic experiences of this incredible country as possible. The best parts of Ecuador can only be found following a long succession of "roads less traveled", and for that reason, we're excited to share that we've officially partnered with the folks at Garmin GPS to equip our self-guided motorcycle adventure tours with their latest Zumo XT motorcycle GPS units.
We've been using GPS navigation units in Ecuador for more than 12 years now, and have scouted and built fantastic self-guided tour routes for thousands of customers, but we can easily say that the new Zumo XT is hands-down the best navigational tool for adventure motorcycle tours and adventure riding in general that we've ever used. We say that for two main reasons: First, the navigation tools themselves are incredibly powerful and tailor-made for off-road adventures. Second, Garmin has added a full suite of connectivity and safety tools to the Zumo XT that make riding in even the most remote locations safer and more enjoyable than ever.
Below we'll dig into our favorite features of Garmin's latest motorcycle GPS package and how it's making every motorcycle adventure tour more fun and more accessible than ever.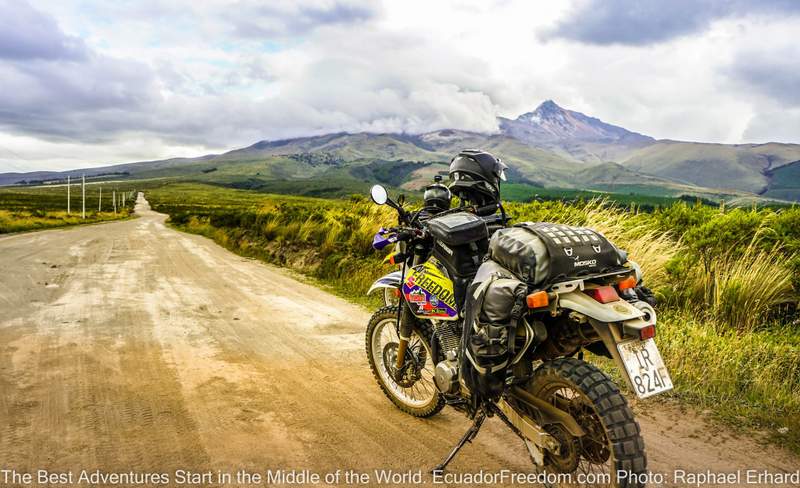 Motorcycle Adventure Tour Navigation Features
We're always exploring new routes, finding new locations, and building better and better motorcycle tours for our customers. While many of our tours stick to paved roads, some of the rarest gems in Ecuador can only be found where the pavement ends.
The Garmin Zumo XT is a perfect companion when the going gets gnarly thanks to its ability to switch from standard navigation to off-road-friendly "birdseye" satellite imagery with a single tap. The detailed satellite view is excellent for our guided group motorcycle tours because it gives the entire team a preview of upcoming terrain, but it's even better for our self-guided tours.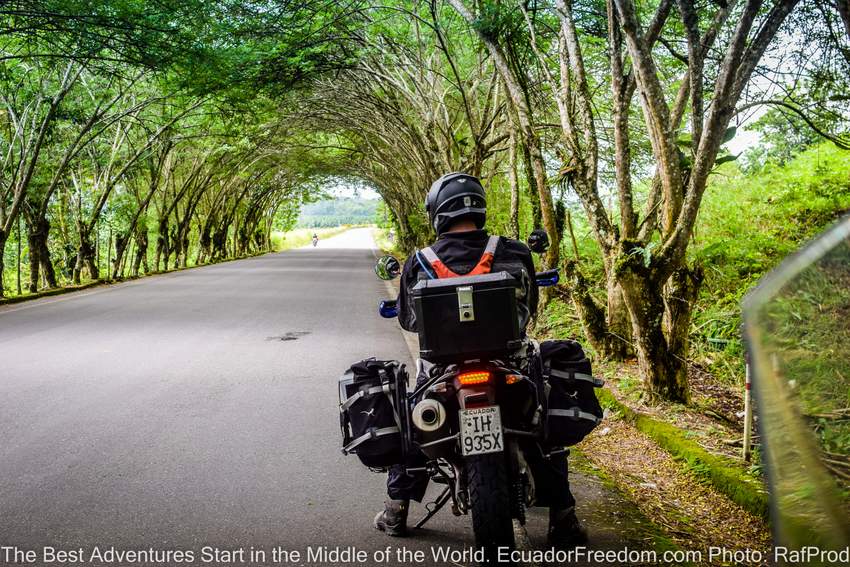 We've equipped our rental fleet with these motorcycle-specific GPS units, so going without a tour guide has never been easier. That's because even if you've never been to the remote locations we've built into our motorbike adventure tours, you'll see every elevation change and challenging turn coming long before you tackle them.
Regardless of the type of tour you choose, these simple-to-use navigators are the perfect tool to keep you on track and get you where you're going, especially when roadblocks or weather conditions force you to improvise.
We'll also mention that should you happen to go your own way at some point (whether on your motorbike adventure tour or back home), the Zumo XT also features tons of preloaded points of interest from the folks at iOverlander. If you're not familiar with iOverlander, it's easily one of the best free resources for anyone that likes to explore new trails or take the long way around. The iOverlander database is packed with points of interest like gas stations, hotels, mechanics, and even breweries all over the world, logged directly from the overlanding community at large. You're basically getting access to years and years of first-hand information just about everywhere on the planet from the folks that have already made the journey and lived to tell about it.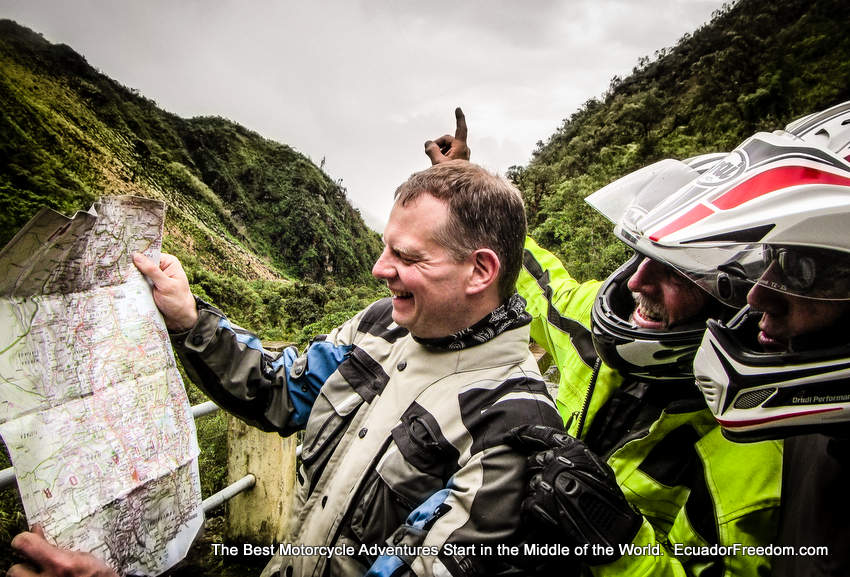 Motorcycle Adventure Riding Safety Features
While we consider "not getting lost" a considerable safety feature in its own right, there are a few other notable aspects of the Garmin Zumo XT that further enhance rider safety on a motorbike adventure tour.
For starters, every unit is compatible with Garmin's Group Ride Radio accessory, which allows you to pair with up to 20 other riders to keep tabs on your whole team. Should someone miss a turn, you'll also be able to guide them back to your group thanks to the group ride feature's communication function, which allows you to chat with anyone in your group through their wireless helmet headset of choice from up to 2 miles away. This is incredibly useful to us when we're scouting out new routes and exploring trails, but it's also a game-changer for groups of self-guided riders who want to stay connected.
We also love that the Zumo XT pairs with Garmin's inReach satellite communicator system, which has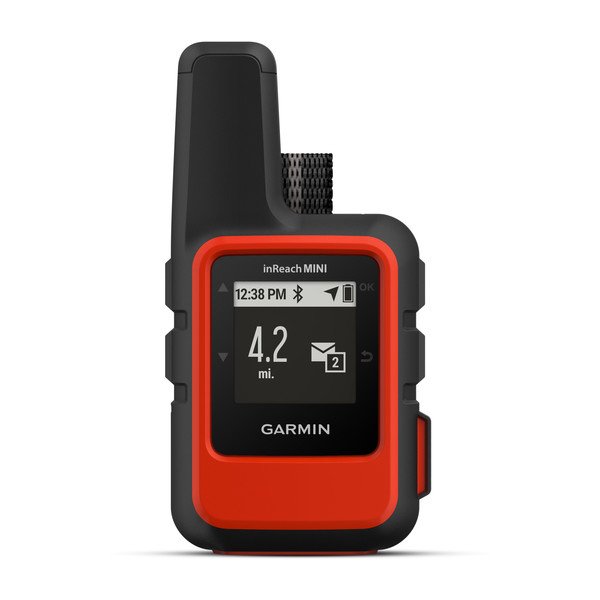 a few perks of its own. For instance, the inReach allows for two-way messaging between units, which means you're able to communicate with other users (directly or via the zümo XT navigation unit) even when there's no cellphone signal available. And, should you experience particularly bad luck, inReach compatibility means you'll be able to activate your inReach's SOS capability, which signals search and rescue dispatches of an emergency. The inReach and zümo XT together can even detect a likely crash situation and send automatic notifications to your preferred emergency contacts if you choose.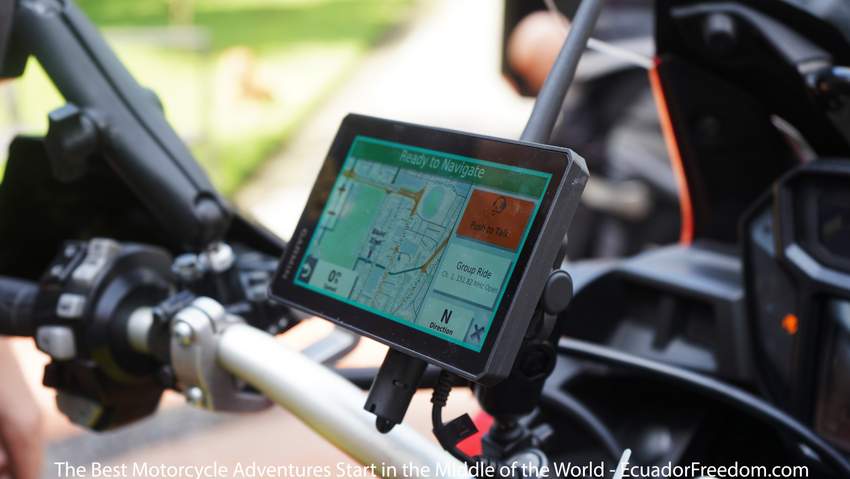 Luxury GPS Tour Features
While the Zumo XT's ability to keep riders on track is what drove our decision to partner with the folks at Garmin, we'd be remiss if we didn't mention some of the convenience features that really make the zümo that much sweeter.
Essentially this is a premium all-in-one touchscreen dash that packs all the same features and creature comforts as the most sophisticated touring machines out there. Its 5.5" touchscreen display is brighter than any zümo GPS before it, so you won't be squinting all day to find your way. It also happens to be glove-friendly, so it's just as easy to see as it is to use on the fly.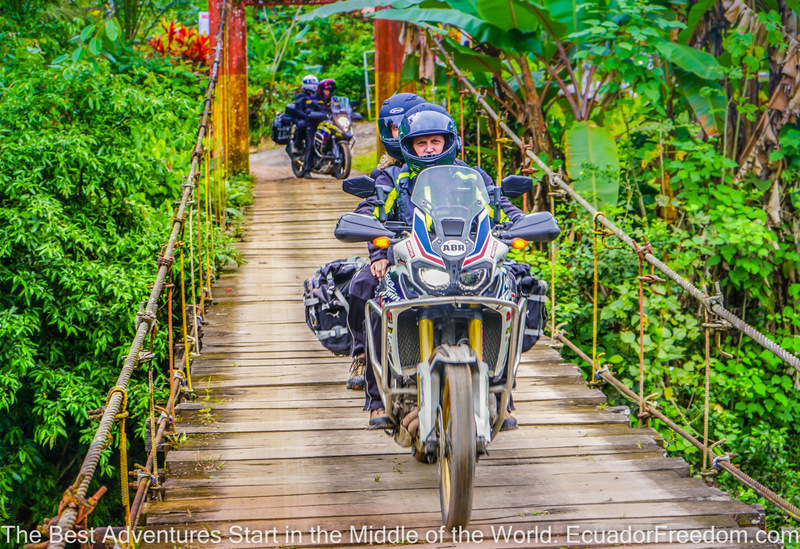 The zümo XT also pairs with any Bluetooth smartphone, allowing you to stream anything from your favorite music to spoken turn-by-turn directions directly into your helmet. It's even compatible with the Garmin Drive app, which displays call and text notifications directly on the GPS screen. This also gives you access to real-time weather reports, making it much easier to be ready for changes in weather to avoid delays along your route.
The fact that all of these features aren't specific to any single bike is also ideal for a touring outfit like ourselves. That's because we're now able to offer these premium features on every single bike in our rental fleet, from the mighty Honda Africa Twin right down to the humble (and outrageously fun) Yamaha XT250.
We've already upgraded every machine in our garage with this new GPS. You'll have the option of trying out the new Zumo XT as well. That's because due to our partnership with Garmin, we're now able to offer these units for sale at $50 off the regular price when you book a self-guided motorcycle adventure tour with us. Should you decide to buy your own Zumo XT before your trip to Ecuador, we will send it to your home address before your trip, and then when you get to Ecuador, we'll help set it up for you, teach you how to use it, link it to your phone and/or inReach satellite unit, and even show you how to transfer your routes from Basecamp while you are here in Ecuador, Garmin's route planning device or applications like Rever. When your tour is over, the Zumo XT will go back home with you. You will be covered by Garmin's warranty in the United States. Talk about a great souvenir...
So, Why Dedicated GPS Units Instead of Cell Phones?
Most motorcycle adventure tour companies prefer to send customers out with nothing but routes programmed into their personal cell phones. We've decided to go the dedicated GPS route with our tours instead for a few reasons.
First, by providing you with a pre-installed GPS unit on your rental bike, you're getting a much easier-to-read navigation tool that still allows a connection with your personal smartphone for all the essentials like text, calls, and music, without having to risk subjecting your personal device to the rigors of hard adventure travel. Many of our tours ride through rain, standing water, and mud, not to mention the occasional crash which could damage a phone mounted on the handlebars.
Second, these GPS units aren't reliant on a cell phone signal to get you where you're going. Cell service in Ecuador can be spotty, especially if you're bringing a phone in from outside the country. Our GPS units just need a clear view of the sky to get you all the information you need, so there's no question of reliability.
Comments
Loading comment...
The comment will be refreshed after

00:00

.
Other Blog Articles You'll Dig...