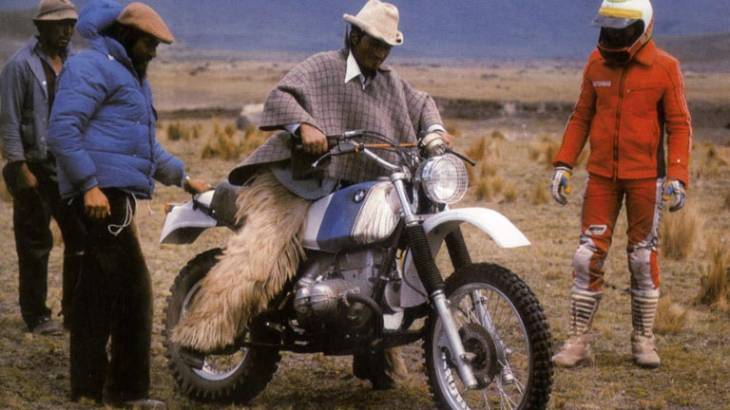 From the Rainforest to Eternal Ice: Why Ecuador is the Ultimate Motorcycle Testing Ground
Since the eighties, Ecuador has proven itself as the perfect testing ground for new motorcycles, gear, and luggage systems.
In January of 1980, BMW's press spokesman, Kalli Hufstadt, and journalist Hans Peter Leicht took a two-thousand-kilometer journey through Ecuador on two pre-production motorcycles to test their G/S concept bikes under the harshest conditions. Their motto for the trip was, "From rainforest to eternal ice," referring to the varying climates they would endure, ranging from the heat and humidity of the Amazon basin to the extreme heights of the Andean glaciers over five thousand meters high. Despite the intense trial, both riders and machines came away with only a few minor damages, proving that the engineers of BMW had done their jobs correctly and the two men had trained hard before their journey. This was the final adjustment the engineers needed, having prior experience with competition motorcycles before it was all said and done.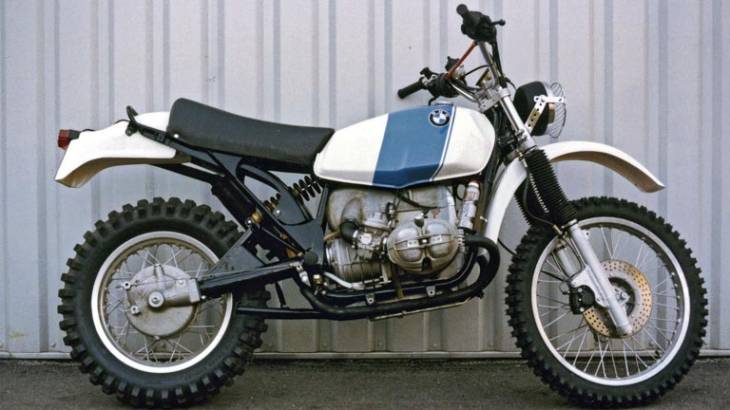 BMW Motorrad thus pioneered the concept of a new "touring enduro" motorcycle category, now known as the "adventure bike," with the R 80 G/S. It has since become the go-to
two-wheeled ride for globetrotters and adventurers
alike, resulting in over 1.5 million GS models being sold by the company.
Today, Ecuador continues to serve as the perfect testbed for motorcycle and gear companies. In 2016 top motorcycle riding gear manufacturer,
Klim came to Ecuador
to test new prototype helmets and test new riding gear with us. And in 2019 and in early 2023, we hosted the
Mosko Moto team exploring Ecuador
and testing their new products; over the years, several motorcycle and gear brands have chosen this small but incredibly diverse South American country as their adventure lab.
Here's why:
Wide Range of Terrains
Ecuador boasts a diverse and challenging landscape that provides the perfect platform for testing motorcycles and gear. From the Andes Mountains to the Amazon rainforest, the country offers different elevations and terrains located at comfortable distances: you can test out your bike, luggage system, or gear on the Pacific Coast beaches, high-elevation dunes and deserts, and muddy jungle trails and roads all within a span of a few days.
City roads, mountain twisties, smooth motorways, bumpy dirt trails, challenging mountain tracks – Ecuador has all the different terrains a motorcycle or gear manufacturer needs to test and assess their products' performance thoroughly.
Easily Accessible
Companies who manufacture motorcycles can conveniently conduct their tests in Ecuador, located a mere four hours away from Miami. The availability of multiple daily flights to Miami from places like Wisconsin, Montreal, California, and Italy makes this destination easily accessible.
Climate variation
Ecuador's climate is perfect for testing motorcycles and gear all year round. The country's equatorial location ensures that it enjoys year-round stable weather, making it an ideal destination for testing and riding motorcycles. Cool (and sometimes snowy) high-altitude plateaus, hot and humid rainforest climate, and breezy Pacific weather can be experienced during the same trip providing plenty of climate diversity.
Safe Roads
South America often conjures up images of loud, chaotic traffic and sketchy, potholed roads. This is not the case in Ecuador, where smooth tarmac roads, courteous drivers, and safe travel conditions are more the norm. Ecuador has significantly improved its road infrastructure in recent years, which means that motorcycle tests can be conducted in safe conditions and in relative comfort.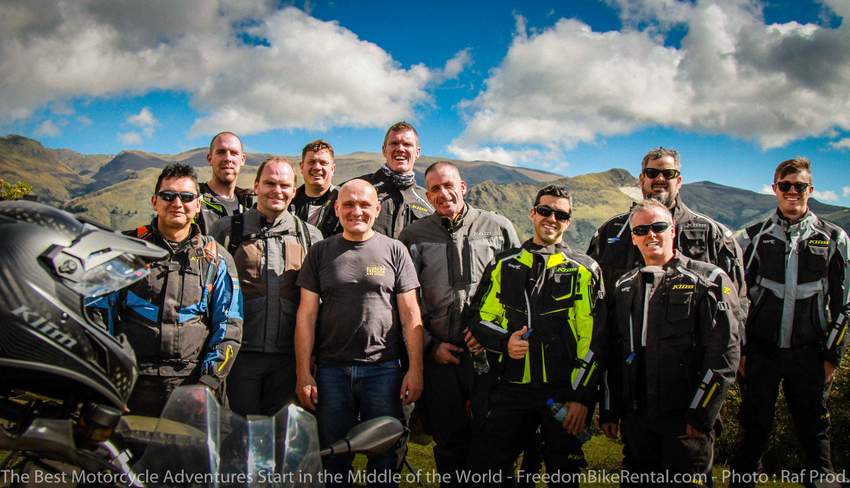 Numerous Challenging Routes
Ecuador offers dizzying hairpins and switchbacks, ancient cobblestone roads, generous sweeping curves in the mountains, and beautiful backroads across the entire country. This provides plenty of opportunities to showcase the handling and reliability of a motorcycle, luggage system, or gear.
Affordable Costs and Fewer Regulations
Compared to other countries, conducting tests and development work in Ecuador is generally cheaper due to the cost of labor and other related expenses. Additionally, Ecuador is more stable, safe, and foreigner-friendly: out here, you'll get to cherry-pick some of South America's most incredible landscapes, roads, and locations minus the exorbitant costs of Chile or the political chaos of Colombia or Brazil.
In addition, Ecuador has less stringent regulations than many other countries allowing manufacturers to test their products with more flexibility while reducing costs and time to market.
Culturally Diverse Consumer Base
Ecuador is a multi-ethnic and multi-cultural nation, and this diversity can help a manufacturer test the perception of their products by various markets, cultures, and income levels.
Availability of Extremes
Extreme heat, extremely dry conditions, the strongest sun radiation, snow and ice, extremely low atmospheric pressure to high, and extremely high humidity can give motorcycle and gear manufacturers valuable data for developing and improving their prototypes. Once again, all the different sets of conditions are available within short distances, quick times, and easy road access. I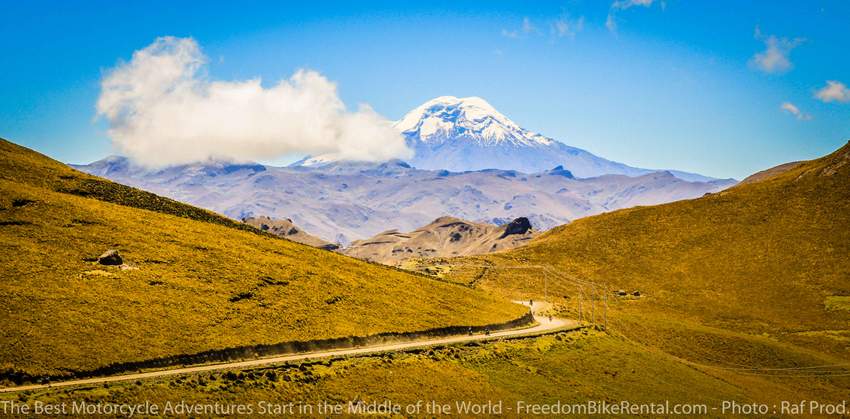 Great Local Motorcycling Scene
There is a robust and rapidly developing motorcycle culture in Ecuador, complete with a growing network of bike clubs, Uber Eats riders, and other motorcycle users that manufacturers can tap into to get feedback from their users on looks.
Excellent Tourism Infrastructure
With plenty of accommodation, modern airports, dining, and travel options, manufacturers can conduct tests without having to worry about to stay or how to get around. Ecuador is one of the most travel-friendly countries in South America, making logistics hassle-free.
Overall, Ecuador offers motorcycle manufacturers an ideal place to test new prototypes and ensure their bikes, luggage systems, or gear are ready for production. Its varied terrain and climate conditions, affordable labor, and relaxed regulations make it the perfect place for comprehensive testing and development.
Here at Ecuador Freedom Bike Rental, having previous experience with product and motorcycle testing and decades-deep local knowledge, we're happy to help with setting up test routes, locations, and logistics. Let's do it!
Other Blog Articles You'll Dig...